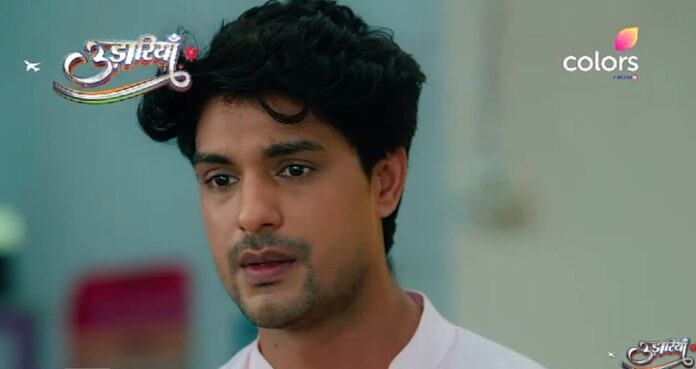 Udaariyaan Spoilers, Upcoming Story, Latest Gossip , Future Story, Latest News and Upcoming Twist on SerialGossip.in
Colors popular show Udaariyaan is gearing up for more drama with Tejo accepting her marriage with Fateh.
Previously it was seen that Jasmine put up an emotional act in front of Tejo and made her feel guilty. The latter brought Jasmine back home and took care of her. On knowing this Fateh got furious and confronted Jasmine.
The latter mocked Fateh stating that his lady love whom he wanted to protect from her(Jasmine), herself brought her back home, so he wasn't capable to do anything against her. She challenged Fateh to reveal her truth to Fateh in the cost of snatching Tejo's happiness.
Fateh felt helpless as Jasmine was having control over Tejo and Amrik's baby who are the two most important persons of his life. He thought of finding a solution for jasmine.
In the upcoming episode it will be shown that on seeing Tejo her colleague will get scared. Tejo will assure her that she got fine. The colleague will ask if she won't hit her.
Later Tejo will ask Deepti why that colleague was scared of her. Deepti will tell Tejo about whatever happened during the football match. She will tell that Fateh defended Tejo and he really loves her. Tejo will get emotional on hearing this and will come to the auditorium to find Fateh. Tejo will see a wedding couple cut out and slate in which Tejo and Fateh are mentioned as husband and wife attached to the cut out.
Fateh will tell that Tejo wrote this when she wasn't well. She was very happy and wanted to never get well. Tejo will get surpised how Fateh can love her even when she lost her sanity.
Fateh will say that no matter what her condition is, his love for her will never change. Tejo will get emotional realizing Fateh's love for her. She will accept Fateh and her marriage. She will request him to take her to their house.
Fateh will make her wear her mangalsutra.
What will happen next?
Can Fateh and Tejo finally lead a happy life?
What will be Jasmine's next move against Fateh and Tejo?
Stay tuned to this space for exclusive update of your favorite shows.