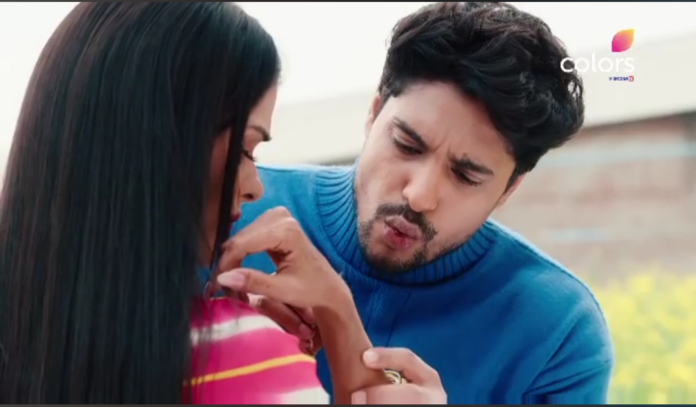 Udaariyaan Spoilers, Upcoming Story, Latest Gossip , Future Story, Latest News and Upcoming Twist on SerialGossip.in
Colors popular show Udaariyaan is gearing up for more drama with Fateh and Tejo and Fateh confronting Jasmine about giving someone money.
Previously it was seen that Tejo overheard Jasmine's phone conversation with someone and informed Fateh about the same. Fateh and Tejo followed Jasmine and saw her handing money to a man, whose face they failed to see. However Tejo clicked some photos. On hearing some noice, Jasmine asked the man to leave. She instructed the security guard to check if anyone was there before leaving. The guard saw Tejo and Fateh escaping through the window and driving off. He immediately called Jasmine and informed her about the same.
Jasmine guessed that Tejo and Fateh followed and worried if they got any clue against her. Fateh and Tejo confronted Jasmine showing the photos. Jasmine defended herself saying that she gave money to the family member of Tara whose accident Amrik did. Jasmine blackmailed Tejo and Fateh with Amrik. Tejo challenged to find proof against her release Amrik from her clutches soon. Jasmine put on an emotional act in front of Amrik and Gurpreet and complained about Tejo and Fateh. She blamed them for doubting her intenstions.
In the upcoming episode it will be seen that Amrik will ask Tejo to stay out of their family matters, they will handle it. He will question Tejo what she's doing in this house. Rupy will ask Jasmine to return to their house. Tejo will request Rupy to give her seven days to solve all the matters and she will promise to return home after that.
What will happen next? Will Rupy accept Tejo's request? Will Tejo be able to expose Jasmine?
Stay tuned to this space for exclusive update of your shows.