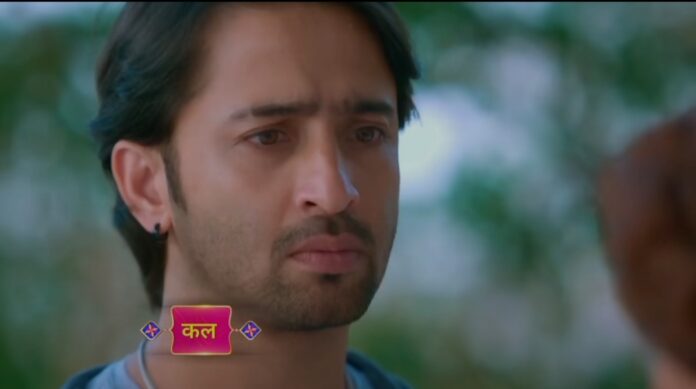 Woh Toh Hai Albelaa Spoilers, Upcoming Story, Latest Gossip , Future Story, Latest News and Upcoming Twist on SerialGossip.in
Star Bharat's popular show Woh Toh hai Albela starring Shaheer Sheikh and Hiba Nawab currently focuses on Sayuri's return to Chaudhary mansion.
Previously we have seen that, Rashmi lied that Sayuri was in Vikranth's trauma and so suspect everyone. Nakul fell for her lies again. Saroj said Kanha that Sayuri spent a whole year with the guy and asks how she would have protected herself from him.
Sayuri said Kanha that her heart and body belongs only to Kanha and no one else. Kanha trusted her whole heartedly. Sayuri was dancing with Kanha when she saw Vikranth in front of her. She panicked about the same while others tried to control her.
Kanha put Sayuri to sleep and said that if it's really Vikranth then he will not leave him. He called Inspector to confirm that Vikranth was dead. In the meantime, Rashmi filled everyone's mind against Sayuri saying that she was mentally ill and is hallucinating things. She wanted to make sure that none believes her when she told them about what she did with her.
Saroj believed that Sayuri is making Kanha's life difficult. Rashmi got furious as Kanha and Nakul were back to their nest brother mode. She decided to do something about it and before that decided to stop Sayuri from saying the truth.
She emotionally manipulated Sayuri using her child and pleaded her not to separate her From her child. Sayuri agreed to hide the truth for the baby but also warned to keep an eye on her actions. Saroj expressed her doubt to Kanha that if Mithu is really his daughter. She suggested to do test to confirm it once.
Kanha got angry at her and said that he don't need to do any test to prove that Mithu is his daughter. They both fought while Sayuri heard their argument.
In the future episodes we will witness, Kanha will say sorry to Sayuri on behalf of his mother but Sayuri will say that it's not her fault. Indu will confront Saroj for thinking this way about a girl when being a woman herself.
Saroj will say that she just wants her son's happiness. Nakul will assure Kanha that Sayuri will win this fight too but Rashmi will challenge in mind to not let her win.
Will Sayuri reveal the truth about Rashmi to family? Is Vikranth really dead?
Will Rashmi harm Sayuri again?
All these questions will be answered in the upcoming episodes.
Stay tuned for more space.