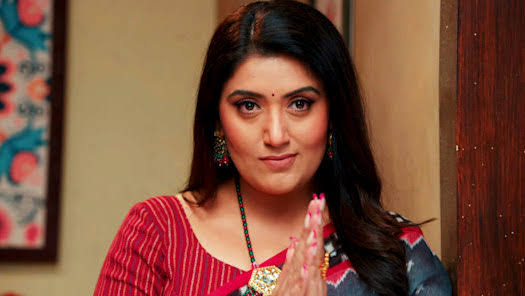 Yeh Hai Chahatein Spoilers, Upcoming Story, Latest Gossip , Future Story, Latest News and Upcoming Twist on SerialGossip.in
Shagun Sharma and Pravisht Mishra starrer Yeh Hai Chahatein is one of the top Star Plus show because of the interesting storyline. The twists and turns of the show have glued us to the screens. Now, Mahima tells Arjun that she regrets for eloping on her marriage day so it will be intriguing to watch that what going to happen in the future episodes.
In the current track, Kaashvi pours water on Arjun's t-shirt deliberately. She forces Arjun remove his t-shirt. She gets happy seeing his tattoo. She says that K for Kaashvi. Arjun denies. He lies to her that K for Lord Krishna. He decides to tell the truth to Kaashvi after finishing his project.
Later, Kaashvi learns that delegates are on the way. She notices a kid who is bleeding. Kid's parents pleads Kaashvi let them go to hospital. Kaashvi allows them to use the road. Nitya comes there and scolds Kaashvi.
Arjun selects an outfit for Kaashvi for sangeet. Mahima tells him that she regret for eloping on their marriage day. He tells her that he is glad she eloped that day. He says that he got nice girl like Kaashvi. He warns her to stop her cheap tricks because she can't take Kaashvi's place.
In the upcoming episode, Kaashvi will take the kid in her car to the hospital. Doctor will tell kid's parents that kid went into coma. Nitya will learn that Kaashvi took kid to the hospital.
Will kid's parents blame Kaashvi? What Nitya will do now?
All these questions will be answered in the upcoming episodes.
To know what will happen next in your favorite show Yeh Hai Chahatein, stay tuned to this space.