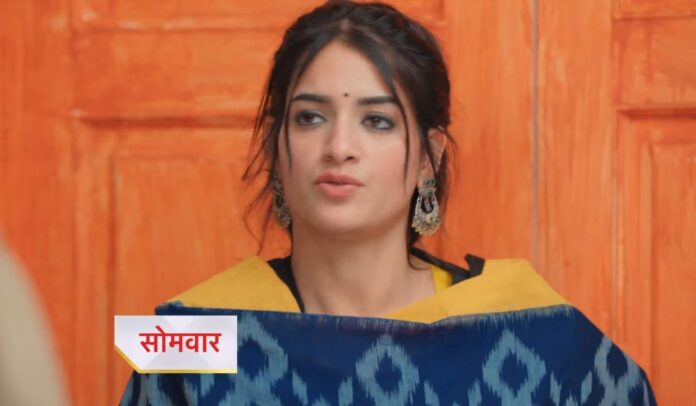 Yeh Hai Chahatein Spoilers, Upcoming Story, Latest Gossip , Future Story, Latest News and Upcoming Twist on SerialGossip.in
In the popular Star Plus show Yeh Hai Chahatein, Kaashvi will about to open her cabin. Will Kaashvi see Arjun? Check below to know more.
In the current track, Birju tells Kaashvi to accept her promotion if she wants Karun alive then. Kaashvi agrees to accept the promotion. She warms him to not hurt Karun. She goes to office and tells everything to her senior.
She picks Birju's call. Birju tells Kaashvi to release her men whom she arrested in child trafficking case. Kaashvi agrees to release them. Officer asks Kaashvi that why she agreed for this.
Kaashvi tells him that she caught them so she won't release them. She says that she has a plan and she tells her plan to him. He tells her that it's risky. She tells him that they need police help to execute this mission. He tells her that he trust her.
Police inspector informs Arjun that kidnapper called civil department and lady officer is handling this case. Arjun goes to office to meet lady officer.
In the upcoming episode, Arjun will wait for Kaashvi in her cabin without knowing he is waiting for her. Kaashvi will try to open her cabin door. One officer will tell Kaashvi that they have to leave.
Kaashvi will ask him to give 5 minutes because Karun's father is waiting for her. Later, Karun will run to Arjun and hug him. He will call Arjun as father. Kaashvi will get shocked seeing this.
Will Arjun see Kaashvi ?
What officer will tell to Kaashvi?
All these questions will be answered in the upcoming episodes.
To know what will happen next in your favorite show Yeh Hai Chahatein, stay tuned to this space.