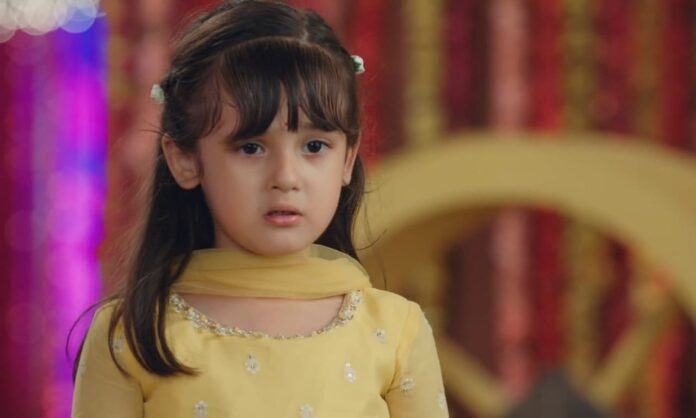 Yeh Hai Chahatein Spoilers, Upcoming Story, Latest Gossip , Future Story, Latest News and Upcoming Twist on SerialGossip.in
Abrar Qazi and Sargun Kaur Luthra starrer Yeh Hai Chahatein is one of the top Star Plus show because of the interesting storyline. The twists and turns of the show have glued us to the screens. Ruhi learns that Rudraksh is her father. Dev reaches Khurana mansion to ruin Ruhi's holi so it will be intriguing to watch that what going to happen in the future episodes.
In the current track, Ruhi learns that Preesha is Rudraksh's wife and she is Saaransh's mother too. She assumes that she is not Preesha's daughter and leaves from there. Preesha regains her consciousness and reveals about Yuvraj's actions. Rudraksh gets angry at Yuvraj. Preesha tells him that he should not react and let law punish Yuvraj. He calls Police inspector and gives complaint against Yuvraj. They learns that Ruhi is missing and they searches her.
Preesha wonders that what if Yuvraj is behind Ruhi's disappearance. Other side, Police inspector waits outside Yuvraj's house. Yuvraj notices Police inspector and understands that Rudraksh is behind this. He decides to ruin Rudraksh's holi and leaves from there. Khuranas finds Ruhi. She denies to talk to them because they lied to her. She shows the Preesha's pictures which she found in Rudraksh's room. She tells Preesha that the latter is Rudraksh's wife not her mother.
She says to them that they are not her family so she will leave from there. Preesha says that Ruhi is her daughter and Ruhi gave new life to her. Rudraksh reveals that he is Ruhi's father and he got separated from Preesha 5 years back. Ruhi calls Rudraksh as her father and hugs him. She says that she got her family finally. She asks her parents to not fight again. They shares a group hug.
In the upcoming episode, Khuranas will celebrate holi. Dev and his friends will arrive at Khurana mansion.
What Yuvraj will do now? What Dev will do now?
All these questions will be answered in the upcoming episodes.
To know what will happen next in your favorite show Yeh Hai Chahatein, stay tuned to this space.