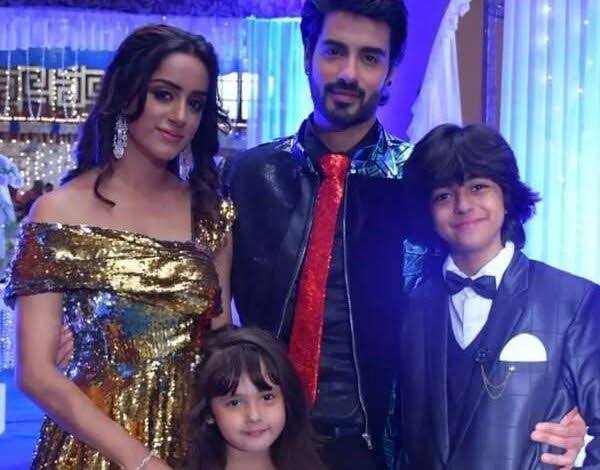 Yeh Hai Chahatein Spoilers, Upcoming Story, Latest Gossip , Future Story, Latest News and Upcoming Twist on SerialGossip.in
Abrar Qazi and Sargun Kaur Luthra starrer Yeh Hai Chahatein is one of the top Star Plus show because of the interesting storyline. The twists and turns of the show have glued us to the screens. Now, Private investigator spots Preesha in the party so it will be intriguing to watch that what going to happen in the future episodes.
In the current track, Saaransh and Ruhi searches Preesha and they moves towards washroom. Rudraksh beat Armaan up and asks him about Preesha's whereabouts.
Armaan asks him that how he knows about Preesha. He says that he left for US for his treatment and he returned to Delhi for Pihu's sake. He adds that Preesha did not respond to his messages and calls.
Rudraksh says that he won't leave him if he got to know that his US story is fake then and leaves from there. Saaransh and Ruhi spots Preesha and moves towards her. But Pihu takes Preesha from there. Vanshika takes Rudraksh to the dance floor.
Pihu dances with Raj and Vidyut. Armaan sees that Preesha is going to dance with Rudraksh because of partner swapping so pushes someone to divert everyone attention and he drags Preesha from there. He lies to her that he is feeling uneasy. She tells him that they should return to hotel.
Pihu says that they can leave after having dinner and takes Preesha from there. Rudraksh tells Private investigator that Preesha is not with Armaan but he thinks that Armaan knows Preesha's whereabouts.
Kids spots Preesha again. But Preesha ignores them and have dinner with Pihu which shocks kids. Kids escapes from there seeing Security guard searching them. Private investigator spots Preesha and thinks that Rudraksh was right.
In the upcoming episode, Rudraksh will sing a song. Preesha will hear that song and she will say that this voice sounds familiar. Then she will faint.
Will kids tell about Preesha to Rudraksh? What Private investigator will do now?
All these questions will be answered in the upcoming episodes.
To know what will happen next in your favorite show Yeh Hai Chahatein, stay tuned to this space.