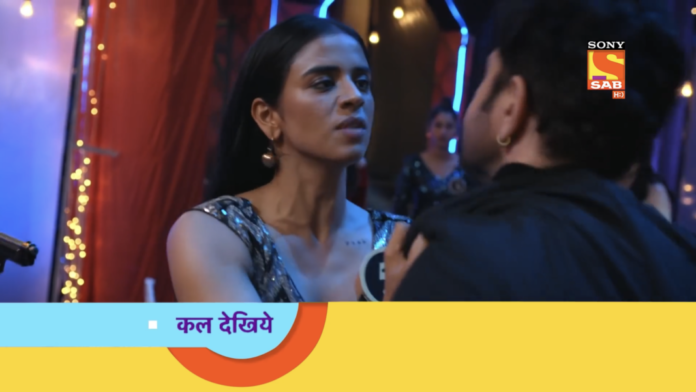 Ziddi Dil Maane Na 24th February 2022 Written Update on SerialGossip.in
The episode starts with Sid entering Sanjana's room and confessing his love for her. They both share an eye lock. Sid takes care of Sanjana and gets romantic with her. Koel comes back to academy and Nikhil runs and hugs him. Koel thanks Faizi for taking care of Nikhil in her absence.
Monami's meets with Anish who is happy to welcome her. Karan doesn't like to face him and leaves when he talks about Mr. Mahajan. Anish tries provoking Monami again against her relationship with Karan but Monami clears that her relationship with Karan is stable and won't be broken. Karan and Monami sorts out their differences.
Sanjana's mother comes to Sanjana and asks Sanjana whether she likes Sid. She says about the cultural difference between His and their life style. She says that she trusts her choice and decision but asks her to consider the drawbacks too. Sanjana assures her that she would make the right choice. Karan says Monami that their issues are sorted and asks whether she believes that he would react only for right reasons.
Monami says that she can understand him reacting but the problem is the way he reacted. She says that he's her only one after losing her mother and wants to respect him. He says that he really respects him for it and they both patch up. Kanu's man is the one who clicked pictures of Karan and others. Kanu looks at the pictures and says that she's glad that Bhatra and Karan's team. She thinks it's the right way to get back with Karan and his team and decides to use Balli for it. Bhatra also says Karan about the national mission and alerts him about Kanu. He warns Karan to be extra careful as he could be their target.
Precap :Kanu will meet with Bhalli who will be her trump card to defeat Karan.
Click to read