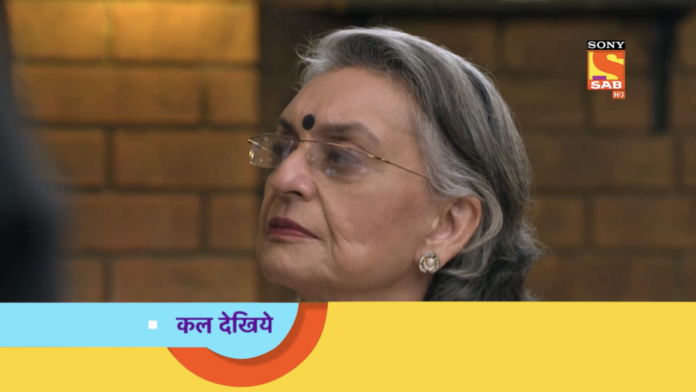 Ziddi Dil Maane Na Spoilers, Upcoming Story, Latest Gossip , Future Story, Latest News and Upcoming Twist on SerialGossip.in
Sab TV's newly launched show Ziddi Dil Maane Na is currently dealing with Karan's return and his efforts to expose Param with proof. Earlier its seen that Param clashed Karan. Now it will be seen that Dadi and Koel will Figg the for custody.
Previously we have seen that, Koel and Faizi spent the night in the store room as Dadi mixed sleeping pills in their food. Next day morning the cadets found Koel and Faizi in the date set up and the door was unlocked. Dadi badmouthed Koel and questioned her up bringing. Suman took stand for Koel and insulted Dadi.
Faizi got wrongly framed but Karan and the other cadets stood with him. Dadi demanded to stay there for more days as she don't trust Koel with Nikhil's upbringing. Karan took stand for Faizi and in return got punished by Param. Param reduced Karan's punishment and confronted Param. He was ready to face any action against him for supporting Karan who took stand for him.
In the future episodes we will witness, Koel will get registrar post for custody case and will get startled. Koel will meet with Judge who says that he can't give custody to her husband who has abuse chargers and will ask her not to worry. Dadi will come there.
Will Param gets exposed? Will Karan and Monami succeed in their plan? Will Dadi gets Nikhil's custody?
All these questions will be answered in the upcoming episodes.
Keep watching, Ziddi Dil Maane Na Monday to Saturday, 8 pm only on Sab tv and anytime on Sony Liv app.