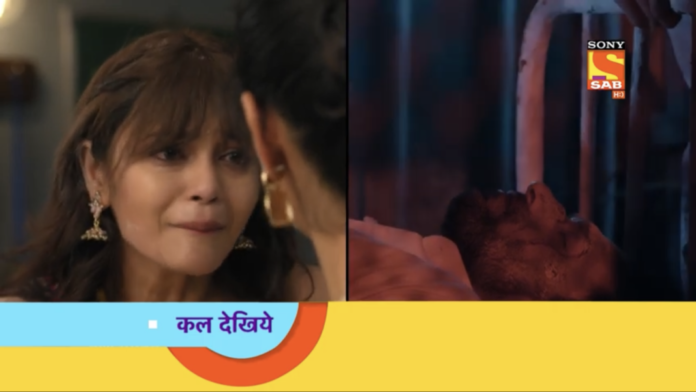 Ziddi Dil Maane Na Spoilers, Upcoming Story, Latest Gossip , Future Story, Latest News and Upcoming Twist on SerialGossip.in
Sab TV's newly launched show Ziddi Dil Maane Na is currently dealing with Karan's new mission involving Kanu. Earlier its seen that Sanjana noticed Bhalli drinking bhaang. Now it will be seen that Bhalli will try to molest Monami.
Previously we have seen that, Bhalli and Monami played Holi while Bhalli called Chaddi asking him to bring bhaang. Dhanu woke up and is in wheel chair. Charu played Holi with her. Dhanu went to meet Karan and mocked him. She was about to apply colour on him when Karan stopped her. He untied himself and beat up her men. He escaped killing Dhanu. Bhalli got bhaang from Chaddi and mixed it in everyone's drink. Sanjana followed him but Sid's interruption failed her from catching Bhalli.
Karan reached the academy while Charu and others found about Karan's escape and Charu's death. Monami drank the bhaang given by Bhalli. Karan reached the academy and was about to call Monami when Charu injected him with drugs and took him away. Sanjana suspected them but Sid again interrupted her.
Sanjana vented out her frustration on Sid and he left upset. Sanjana confessed her love to him an Sid was happy. Sid also confessed his love and they enjoyed.
In the future episodes we will witness, Bhalli will get physical with Monami but Sanjana will come on time to save her. Monami will say Sanjana that he's not Karan as Karan will never try to behave with her that way.
Will Karan gets killed? Will Monami finds Karan and expose Bhalli?
All these questions will be answered in the upcoming episodes.
To know what will happen next in your favourite show Ziddi Dil Maane Na, stay tuned to this space.