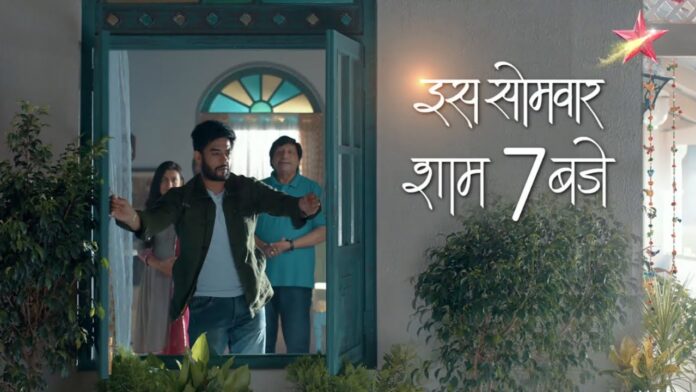 Zindagi Mere Ghar Aana 15th September 2021 Written Update on SerialGossip.in
The episode starts with Pritam fixing the wiring due to which light fuses out. In the meantime his food starts getting burnt. His phone rings and he asks the person from other end to solve the murder case issue soon as he couldn't go out. He finds Amrita and Kamli drying pickles. He also funds that his vegetables are burnt. He wonders what to do and peeks out. He finds them left and takes a bowl to steal pickle. He was hesitant at first but moves forward to get the pickle. He finds Amrita standing there as he takes the pickle. Amrita looks at him accusing. She asks what he will say. Pritam is about to keep it back in the jar when Amrita stops him saying that it will spoil the rest of the pickle too. Pritam leaves keeping it aside. Amrita peeps in his room to find him having burnt vegetable. She feels bad and sends Kamli to give the pickle. Amrita sees her and gets the pickle from Kamli. He starts having it.
Meera and Shetty are discussing about work when Kabir interrupts the meeting with personal work. Meera asks him to leave as they are busy discussing about work. Shetty too says the same but stops when Kabir says he came to discuss about the dead body. Shetty stops him and asks Meera to leave. Meera says that it's her insult and says she can't work here anymore. Shetty tries convincing her saying that she's his star campaigner and acts like unwell. He asks Meera to bring his medicine. Meera leaves. Shetty lashes out at Kabir for blackmailing him when Kabir says that it's his sister in law's baby shower ceremony and wants advance salary for the same. Shetty outright refuses to give it when Kabir threatens him about exposing the accident. Shetty agrees immediately and asks him to get it. Meera comes there and fumes seeing it. Shetty asks her to continue with the presentation when Meera asks Kabir to do it as he said he has lots of ideas. Shetty agrees and Kabir stammers. He promises that he will give ideas the next day and leaves.
Kabir comes home calling for Nimmo. Nimmo comes scolding Kabir when Kabir gives them the money he got as advance for baby shower festival. He also returns the bangles which Nimmo sold for the function. Dadaji and Dadiji scold Nimmo for it. Family gets elated when Kabir solves the problem.. Angad asks which company is giving salary in advance with just two weeks of joining. Kabir asks him to not doubt. He checks the bane list and finds Krishna Kant name too. Nimmo says that they will not be inviting them and Angad agrees with it. Amrita recalls Meera helping her in hospital.
Precap : Dadaji calls Krishna Kant and invites him for godh bharsikkKabir shares with Pritam about Meera and Angad and Pritam gives his opinion when Amrita scolds him supporting Meera.
Click to read