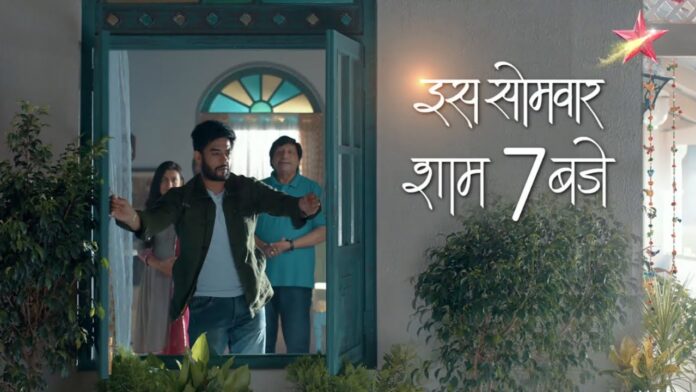 Zindagi Mere Ghar Aana Spoilers, Upcoming Story, Latest Gossip , Future Story, Latest News and Upcoming Twist on SerialGossip.in
Star plus newly launched show Zindagi Mere Ghar Aana attracted viewers with just its promo and storyline only. Earlier it's seen that Pritam learnt that bomb bag is with Sakhujas and was extremely shocked. Now it will be seen that Pritam will try to find the bag but he could not find it.
Previously we have seen that, Kabir and Meera came together to plan for Amrita's baby shower ceremony. They started forgetting the bitterness slowly. On the other hand, Pritam listened to Amrita's conversation with her parents and felt bad for her. He got Raaka's call to bring the bomb bag to him. When Raaka checked the bag it turned out to be Amrita's. Raaka thought that Pritam cheated him but Pritam got the realization that the Bag got exchanged. He will rush to rescue Sakhujas from the blast. Raaka gave him time till 12 to bring the bag back to him.
In the future episodes we will witness, Pritam will think about how to get the bomb bag as Amrita has restricted him from attending her function. He finds a guy video recording Soni in a vulgar way and will beat him. At first, Family will be furious at Pritam for his action but once they realize the truth they will forgive Pritam for his early mistakes. Sakhujas will invite Pritam for the function and he will join them in the preparations. He will try to find the bag while helping them. On the other hand, Meera will get worried about Naveen's behaviour. Later Pritam will search the house for the bag while Amrita will catch him.
Will Pritam rescue the bag before it blasts? Will Amrita and family find Pritam's intentions?
All these questions will be answered in the upcoming episodes.
To know what will happen next in the show, stay tuned to this space