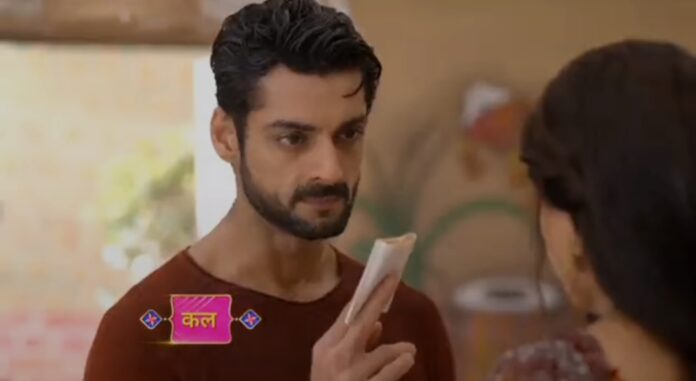 Channa Mereya Spoilers, Upcoming Story, Latest Gossip , Future Story, Latest News and Upcoming Twist on SerialGossip.in
Starbharat's show Channa Mereya is gearing up with an interesting drama with Ginni deciding to sell the remaining jewellery they have to pay the debts as much as they can and the other side Rajvant reveals Aditya about Kushwant's dream about the dhaba he created and asks Aditya to decide whether he want to be a part of their family business or not.
Now it will be interesting to see what will happen next? Will Aditya agrees to be a part of Singh's groups of hotel's as per Rajvant's wish? Will Ginni get rid off Aditya?
In the current track it shown that Ginni decides to sell the jewellery they have to pay as much as debt they can using the money also assures Gulraj with the help of God they will over come this problem. Goldie goes to Aditya and tells him he is ready to fight with him inside the boxing ring.
Aditya agrees when the latter remains stubborn. Aditya wins the boxing match. The Grewal's worries about Goldie's whereabouts so they searches for him. Ginni finds Aditya carrying Goldie. She asks him what he did to her brother. She then gives him a coin saying it's a good luck shagun also wishes not to ever cross paths with him again then leaves the place.
Rajvant comes to Aditya and tells him just like him how he wants to fulfill his mother's dream even Ginni wanted to save her dhaba because for her father this dhaba is like a God's house. He then asks Aditya to think then decide whether he want to take part in their family business or not and leaves the place.
Goldie hurts Ginni by pushing her down when he couldn't find his wife's photo which angers Gulraj so she slaps him across the face. Ginni looks on worried.
In the upcoming episode it will be shown that Aditya will come to the dhaba where he will get drenched by the water. Ginni will ask him the reason behind his visit.
Aditya will ask Ginni to accept the pay cheque but the latter will refuse saying she dont want to accept this which is given out of pity. Aditya will give the cheque to Dimpy and Gulraj.
Ginni will ask him to leave the place and decides to walk away but misses her balance. Aditya will hold her on time and pull her towards him. They both will state at each other.
To know more about what's happening in Your favorite shows keep checking this space.