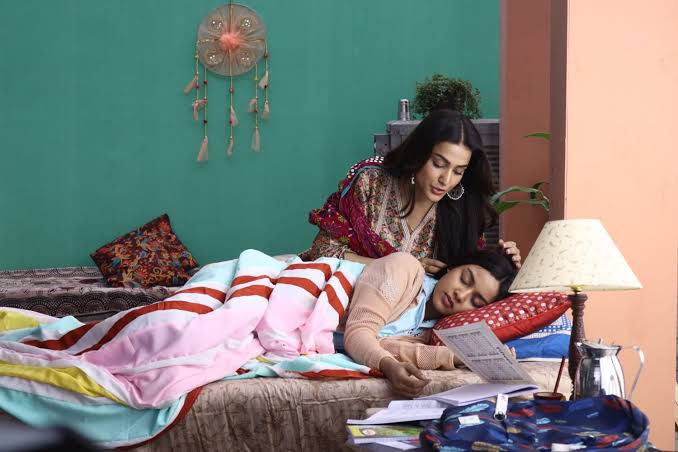 Chashni Spoilers, Upcoming Story, Latest Gossip , Future Story, Latest News and Upcoming Twist on SerialGossip.in
Star Plus's newly launched show Chashini. As different as chalk and cheese, Chandini and Roshni grow up as inseparable sisters. This show is gearing up for more drama when a tragedy sours their relationship.
In the recent episode we see, The doctor mentions Sanjay Chopra's guardians are Bindu and Vandana. Chandini thinks that they betrayed her for so many years. She never told her that her father was alive. The doctor informs her that they are taking him to the city hospital for further treatment.
Chandini notices her father taking away. Chandini runs behind the ambulance. She meets with an accident. Raunaq helps her. Chandini informs Manav that her father is alive. Manav inquires her whereabouts? She informs him that she is in a city hospital.
Tarun overhears their conversation and wishes to alert Raj. Chandini gets emotional seeing her father after long years. She refuses to talk with her grandmother. Roshini says that he will go back to a mental asylum.
Roshini and Chandini are arguing with each other over this issue. Chandini says that she is crossing her limit. She has to make the choice today. Either it would be her dad or Roshini. Everyone was shocked to hear it.
In the upcoming episode viewers will see: Roshini will say to Chandini that she is her dad. She doesn't have any relationship with him. Raj will create a scene they shouldn't spare Sanjay Chopra. A protest outbreak in front of the Hospital. While protecting Sanjay, Chandini will end up in danger.
What will happen next? Will Chandini prove Sanjay's innocence?
How will Chandini handle the situation?
The upcoming episode will answer all our questions and stay in tune with our space for more updates