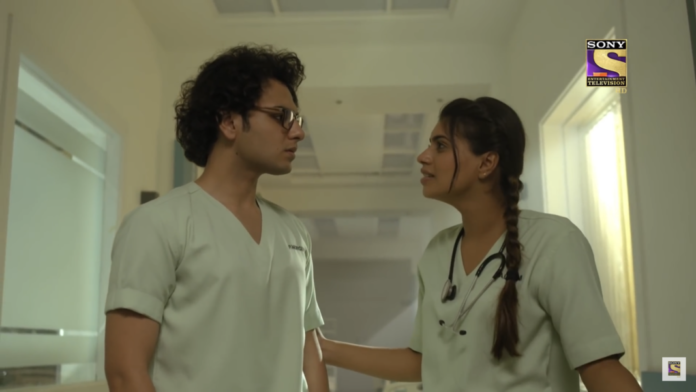 Dhadkan Spoilers, Upcoming Story, Latest Gossip , Future Story, Latest News and Upcoming Twist on SerialGossip.in
Dhadkan becomes has become a popular show. With, Vikrant deciding to leave his profession and Deepika gets a promotion to HOD of ER. It will be interesting to watch how will the scenario be now in FMS?
In the ongoing track, PC decides to give Deepika head of ER position, Deepika accepts Nikhil's job offer for 6 months. Nikhil gets happy. PC gets upset to know the same and confronts Deepika. Deepika tries telling him how it was only matter of 6 months. PC informs her about becoming an head ER and makes her understand his vision for her. Deepika decides to leave Nikhil's job and continue in FMS. Deepika and the residents celebrate Deepika's promotion and Ansari's farewell as he decides to start his own clinic.
Abhay also announces his farewell as he is joining his dad. Sia gets a stranger who takes her breath away. Next day, Deepika is overburdened with management work as now she is the HOD of ER. Deepika is unable to handle work and management responsibilities on her. Sia finds out the guy she kissed is HOD of plastic surgery, Dr. Roy. Sia assists Dr. Roy on a case. Deepika gets a new resident Vir, all the female staff get mesmerized by his beauty.
Nikhil and Deepika go on a date where Deepika clarifies with Nikhil she wants to be friends only. Peroz and Esha start dating. Peroz feels insecure by Esha and Vir's friendship. Deepika's friend Dibu joins as senior surgeon for general. Roy starts getting mesmerized by Sia and Nikhil notices this. He teases Roy.
In the upcoming episodes, Nikhil will talk to Deepika.
How will Deepika face this next challenge?
How will Deepika handle herself as HOD?
Will Sia get together with the stranger?
Keep checking our site to know more.