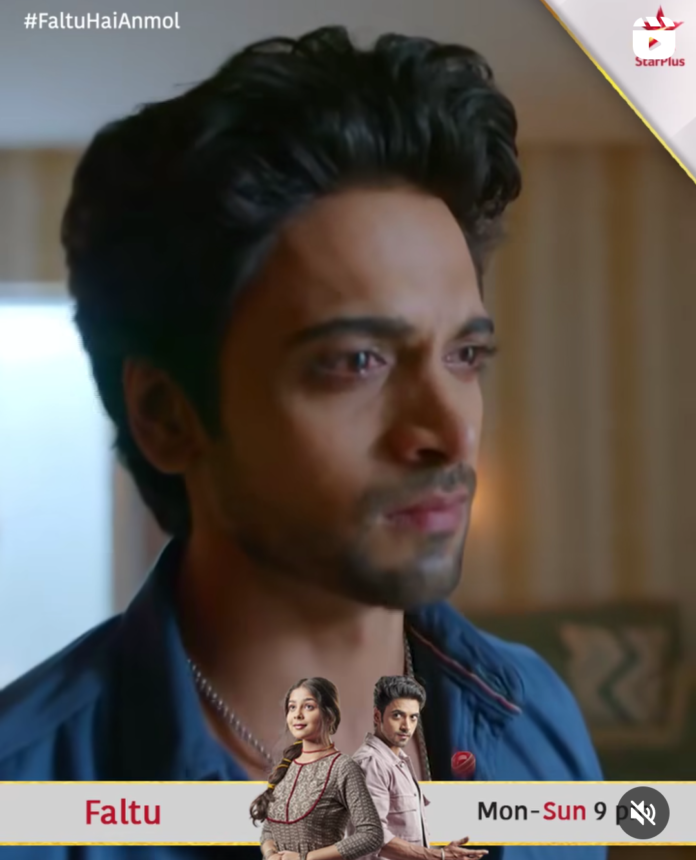 Faltu Spoilers, Upcoming Story, Latest Gossip , Future Story, Latest News and Upcoming Twist on SerialGossip.in
Star Pluss' show Faltu is showing a lot of twists and turns. With Faltu getting a confession out of Vishal, she is now in for a big shock when Vishal is all set to make Faltu believe that Ayaan was the master mind behind this plan. Viewers are curious to watch if Faltu will believe in the fake evidence or have faith in her feelings for Ayaan!
In today's episode, Tanisha goes into a state of shock where she imagines the worst and how she will have to stay alone if everything comes out. Next day, Ajit comes to give fresh vegetables from his farm to Dadi. Rocky gets shocked thinking Ajit will recognise her or if Ayaan sees him then he will be angry.
Ayaan sees Ajit and takes him inside to talk about something. Ajit tells Ayaan about Faltu when he is asked from Ayaan. Ayaam is shocked to know how Faltu used to put sindoor everyday. Ayaan goes to his room and vents out. Ayaan is determined to help Faltu and realises his love for Faltu. Vishal does a stupidity and returns home, the PI informs Ayaan about the same.
Vishal goes to Kanika for help. Kanika makes some bouncers go after Faltu while she helps Vishal escape silently. Ayaan again loses his hold on Vishal and worries. At night, Rocky decides to go dressed as Faltu to meet the girls. Sid is drunk and spots Faltu in one of the balconies.
Faltu confronts one of the academy girls when she leaves from a party. The girl also takes Ayaan's name. Faltu goes into confusion and shock about what should be done next. Janardhan also sees a girl in Rocky's balcony and scolds Rocky infront of all.
Rocky makes an excuse about how his girlfriend came to surprise him and he made her go away. Everyone forgives him. Later, Ayaan decides to write some articles praising Faltu's cricket skills, this way he can help Faltu without her knowing. Rocky and everyone get ready for farmhouse but Rocky decides to quite the job. Dadi, Kumkum and Ayaan try to stop him and try to understand his issue.
Janardhan is upset with Rocky. Rocky changes his mind to go with them and continue working till the time they find a new cook. They all go to the farmhouse. Faltu decides to call Ayaan decide to meet him near farmhouse. Ayaan is happy to hear from Faltu.
In upcoming episodes, Ayaan and Faltu will meet near the farmhouse. Faltu will tell Ayaan about how in India teacher is respected a lot. Faltu will ask Ayaan about why he tried to jeapordise her career and why he broke the promise given to Charan?
Ayaan will be shocked and confused. When Faltu will blame Ayaan for paying Vishal and the academy girls, Ayaan will feel hurt. Ayaan will promise Faltu to prove her innocence but this will be the last time they meet as their relation doesn't hold any trust. Both will feel emotional and cry.
It will be interesting to watch, how Tanisha will react to Faltu's presence in Mumbai?
Will this new challenge bring Faltu and Ayaan close? Will Faltu doubt on Ayaan?
Keep following this space for more updates on your favourite shows.