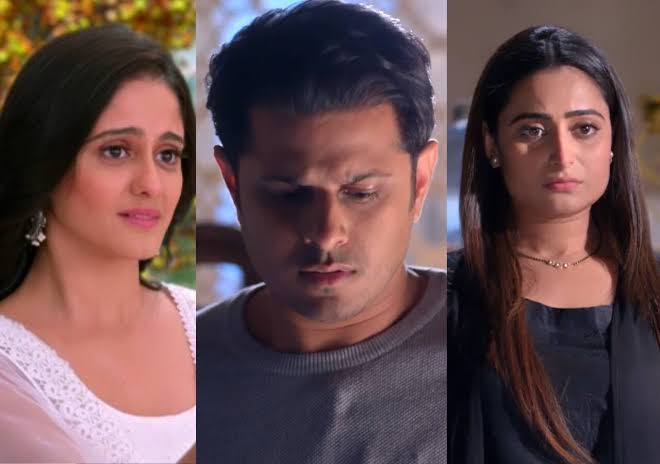 Ghum Hai Kise Key Pyaar Meiin Spoilers, Upcoming Story, Latest Gossip , Future Story, Latest News and Upcoming Twist on SerialGossip.in
The peculiar twist in the tale of Star Plus popular daily soap "Ghum Hai Kise Key Pyaar Meiin" is enthralling the audiences. Previously, Virat took a stand for Pakhi against Sai and declared that the latter have all the rights on Vinayak as she was the one who raised him with love and care.
Sai got shattered by Virat's decision and suffered an emotional breakdown. She decided to file a case against Chavans for Vinayak's custody. Meanwhile, Chavans showed their concern towards Vinayak and Bhavani lashed out at Pakhi for trying to take Vinayak away from them.
In the current track, Bhavani along with Omkar and Ninad gets emotional seeing Vinayak. They goes to meet him one by one, while the latter gets confused by their behavior. Whereas, Bhavani specially cooks food for Vinayak and feeds him, while he enjoys the quality time with his family.
Here, Bhavani rebukes Pakhi as the latter comes inside the kitchen. She reminds that she always supported the latter but she betrayed her trust and took Vinayak away from them. She says that she won't forgive Pakhi, while the latter gets hurt.
Ashwini feels bad for Pakhi but stays quiet. Whereas, Sai tells the advocate about the matter but he states that they can't file a case against Chavans as Virat and Pakhi have adopted Vinayak without knowing about his truth.
Ahead, Sai gets restless and notify the lawyer about the evil deeds of Pakhi which she made in past. The lawyer says that they can use it to file the case and agrees to fight Sai's case. The latter gets elated and determines to get her son back.
Pakhi denies to let Vinayak go to the school. She fears that Sai will try to take him away and warns Virat that the latter won't leave Vinayak so easily. She shows him that Sai keeps calling Vinayak while Virat says that they can't keep her away from him forever.
Later, Pakhi denies to let anyone come near Vinayak. Sai goes to school in order to see Vinayak but Savi says that he didn't came. Meanwhile, Virat receives a courier and gets shocked seeing the case against them for Vinayak's custody. Ninad tells about it to Chavans while everyone gets dumbstruck.
Now in the upcoming episode, Virat will see a lady running away from him. He will think her to be Pakhi and shouts at her to stop. She will run away while he follows her. He will see Vinayak also joining her and then Savi also holds her hand and runs with her.
Virat will get confused and ask her to stop, he ask that where she is taking Vinayak and Savi? She will turn towards him and is revealed to be Sai. She will smile at him and ask to join them while he gets elated and holds her hand.
Meanwhile, it all turns out to be his dream as he will wake up with a smile. He will take Sai's name while Pakhi hears him and gets furious.
Will Sai win the case against Chavans?
Will Virat realise his love for Sai?
It would be interesting to see what happens next on the show.
Stay tuned with us for more news, Spoilers and written updates of Ghum Hai Kise Key Pyaar Meiin.