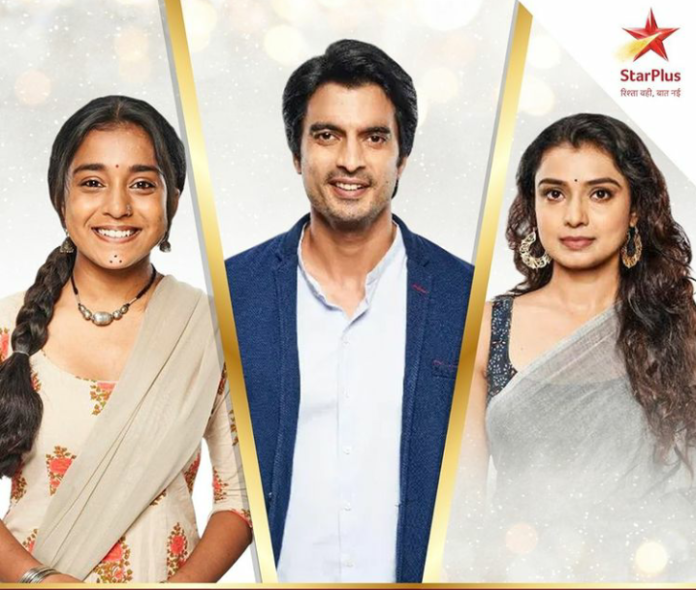 Imlie Upcoming Story, Spoilers, Latest Gossip, News, Twist On SerialGossip.in
Star Plus newly launched show Imlie garnered a huge amount of audience from the date of its launch. The gripping storyline filled with twists and plots makes it engaging to audience. Currently Imlie and Aditya are in a fix. Aditya has chosen Imlie already but is finding it difficult to confess the truth to Malini thinking about her health condition.
Earlier it's seen how Anu told Tripathis that Imlie will stay with them. If Imlie doesn't leave Tripathi house Malini will also not enter. Tripathis agreed to send Imlie to Malini's House. There Aditya felt good thinking Malini has someone in her life who can shower love on her. He told Malini to tell about her truth to everyone. Malini denied saying its not that easy. Aditya said he can understand her situation to which Malini said how can you feel what I am going through ? Aditya thought as he is in the same situation. Malini in order to get her answers agreed to go with Aditya. But she felt she has everyone but has nobody. Rupy told Imlie to rethink but in vain.
In the upcoming episodes viewers will say that Aditya and Malini will get shocked to know that Imlie left Tripathi house. Aditya will question Aparna why she didn't even ask Imlie once whether she is ready to go there or not? Anu as usual will humiliate Imlie in her house and will give fake assurance to Malini that Imlie will be treated better. Malini will feel Imlie shouldn't have left the house as Malini will live in Tripathi house as a guest only not Imlie. Anu will tell Imlie to stay in store room. Later Aditya will try to reach Imlie through phone calls but Anu will receive it. Aditya will find ways to know about Imlie's condition. Anu will grow suspicious. She will catch Aditya and Imlie together as well.
What excuse will Aditya give to meet Imlie? Will Anu understand that Imlie is Dev'a daughter?
To know what will happen next in your favorite show Imlie, keep watching the show and stay tuned to this space.