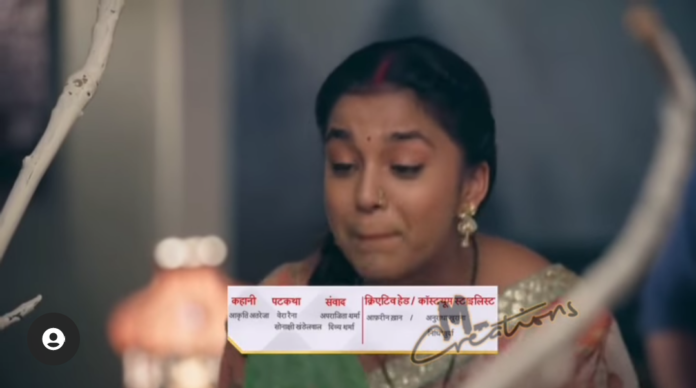 Imlie Spoilers, Upcoming Story, Latest Gossip , Future Story, Latest News and Upcoming Twist on SerialGossip.in
Star Plus popular show Imlie will witness an interesting twist soon. Jyoti is instigating Aryan against Madhav so that Aryan gets doubtful thinking about Madhav and Imlie's affair. How will Imlie handle the situation that will be exciting to watch.
Previously it was shown that Aryan stopped the noise of the parrot at midnight and Jyoti told him about Imlie not picking calls during sting operation. Later Nila taunted Imlie and Meethi and Imlie warned her not to insult her mother. Jyoti forced Aryan to question Madhav as to what medicine he gave Imlie that day. Imlie told Madhav to not reveal about the operation to Aryan as she was attacked by some men there and if Aryan learns that he won't let her go to work which she doesn't want.
Madhav lied to Aryan that he has no idea what the medicine was. Nila poured water on Gudiya's laptop thinking it belongs to Imlie. Imlie warned her. Later Jyoti decided to tell Aryan that Madhav gave sleeping pills to Imlie so that he suspects Madhav's intentions.
In the upcoming episodes it will be seen that Jyoti will tell Aryan that Madhav might have taken advantage of Imlie by giving her sleeping pills. Aryan will still wait for solid proofs against Madhav and won't get convinced. During employee appreciation day Aryan will give award to best employees for their performances but he won't even give a thank you note to Madhav and will ignore his presence completely. Imlie will feel bad for him and Jyoti will ask her to talk to Madhav once. Imlie will give her own award to Madhav as an appreciation from her side.
Gudiya will remove a wheel from a chair in order to hurt Imlie but Madhav will get hurt instead of her. Imlie will shout Madhav seeing him. Aryan will misunderstand the whole situation and will get angry at him. He will hold him by his collar. Later he will question Imlie why she trusts someone easily. Imlie will tell him that he has problem with Madhav only. Aryan will say that he is only worried for her.
Will Imlie learn Jyoti's truth?
Will Aryan fire Madhav?
All these questions will be answered in the upcoming episodes.
To know what will happen next in your favourite show Imlie, stay tuned to this space.