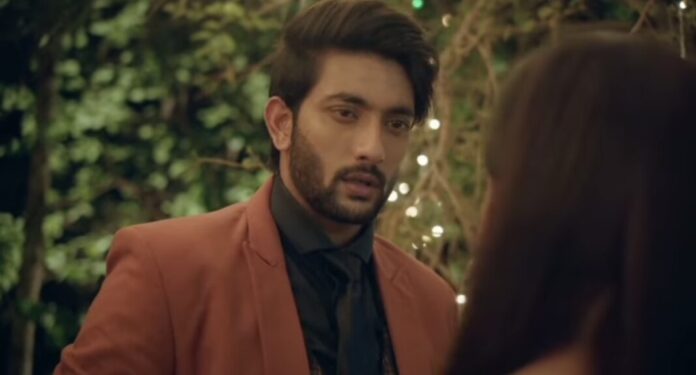 Imlie Spoilers, Upcoming Story, Latest Gossip , Future Story, Latest News and Upcoming Twist on SerialGossip.in
Star Plus popular show Imlie will witness a turning point in the story soon. As per latest promo, Imlie will soon welcome her first child but unfortunately Aryan will be informed by the doctor that he can't become a father. He will be in shock. Will this news separate Aryan and Imlie forever? Will Aryan doubt Imlie? How will Imlie raise her kid? that will be exciting to watch.
Previously it was shown that Imlie felt dizzy and also vomited. Gudiya assumed that Imlie might be pregnant. Imlie found out that she is pregnant for real and Rathore's got overjoyed. Narmada apologised to Imlie and thanked her for giving real happiness to Aryan. Aryan also became happy and he imagined the nine months pregnancy journey with Imlie.
There Gudiya and Nila accused Jyoti as her plan flopped and they packed her luggage. Jyoti choked Gudiya and said they have enough time to ruin Imlie's happiness. Later Aryan showed concern to Imlie and she teased him. They both decided a nick name for the kid. Aryan suggested Chiku. Jyoti again made a plan to harm Imlie and her child.
In the upcoming episodes it will be seen Aryan will stop Imlie from holding the metal as he will get scared thinking she will land in trouble again. Jyoti will stop Aryan from holding the metal saying metal is not good for him she read that. Rathores will make preparations for Imlie's babyshower and she will get emotional seeing Arpita decorated a big jhula for her. She will recall village days. Meethi will be overjoyed after hearing about Imlie's pregnancy.
She will inform Satyakam and everyone in the village. There Imlie will invite Banni in the function to taste her delicious food. Nila will insult her and there Jyoti will loosen the jhula rope. As a result Imlie will fall down from it and will get hurt. Doctor will tell her that she will never become a mother. Imlie and Aryan will feel shattered hearing that.
Is it a lie?
Will Jyoti get exposed ?
All these questions will be answered in the upcoming episodes.
To know what will happen next in your favourite show Imlie, stay tuned to this space.