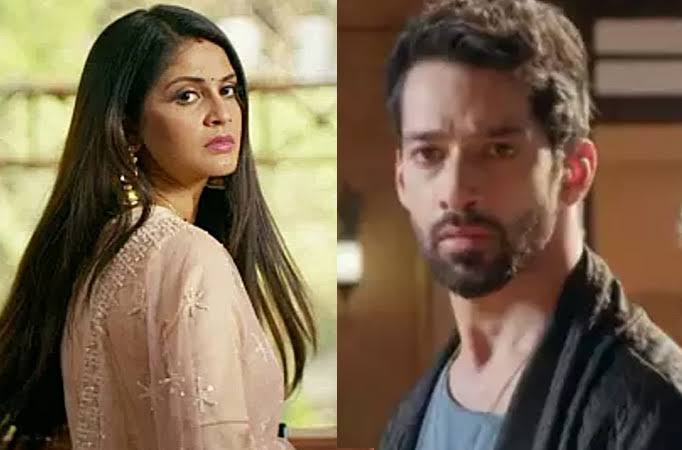 Imlie Spoilers, Upcoming Story, Latest Gossip , Future Story, Latest News and Upcoming Twist on SerialGossip.in
Star Plus popular show Imlie will witness a turning point in the show. Imlie exposed Chini with Arto's help and she started afresh with Arto. But a new person has entered their lives and It will be exciting to watch how it brings more twists in the show.
Previously it was shown Arto caught Akash outside the Rana House to ask why he wronged Dhariya. His family informed him that Dhairya is breaking stuffs in the house.
Arto and Dhairya got into a fight and Dhairya proved his loyalty towards Rudra. He accused Akash but the latter kept on blaming him. Imlie and Arto proved Dhairya's innocence and Rudra felt ashamed for trusting Akash. He slapped him and Dhairya left.
Later Rudra got worried thinking how to deal with all the issues alone in his business. Imlie decided to help him by encouraging Arto to join business. Arto denied at first but Imlie made him realise that he has certain responsibilities towards his parents.
In the upcoming episodes it will be seen Arto will be ready to take the responsibility and will dress up like a businessman to go to office. There Mahesh will tell his men to attack the office of Rana's as they didn't give him payment yet.
Arto will assure Rudra that he will handle everything. Dhairya will stop those men from breaking stuffs in the office. Rudra will stop Mahesh from doing further harm to his office. Imlie will get promoted in her job as she put lot of efforts to save it and even disguised herself as Kuljit Singh.
Rudra will tell Dhairya to guide Arto to understand the accounts section. Arto will worry thinking if he will be able to make the proposal or not. Arto will fall asleep without finishing work and there Imlie's research files will be vanished due to Kia's ploy.
What will lmlie do now?
All these questions will be answered in the upcoming episodes.
To know what will happen next in your favourite show Imlie, stay tuned to this space.