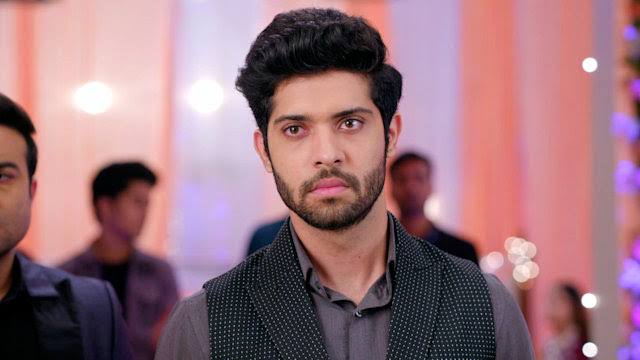 Kabhi Kabhie ittefaq Sey Spoilers, Upcoming Story, Latest Gossip , Future Story, Latest News and Upcoming Twist on SerialGossip.in
Star Plus' popular show Kabhi Kabhie Ittefaq Sey is gearing up for more drama with Gungun choosing Armaan over Anubhav.
In the current story it's seen that Anubhav wants to accompany Gungun to America for her treatment. But Gungun refuses. She reminds Anubhav that he has the international competition the next month and he has been preparing for it since two years.
Gungun doesn't want his hard work goes waste because of her. Later Armaan arrives at the Kulshreshths. He tells them that Gungun needs to go to America for her treatment and requests them to give her their permission.
Charudatt asks Gungun's decision. Gungun says that she wants to get treated in America. Charudatt agrees to Gungun's decision, but he refuses to send Gungun with Armaan and wants Anubhav to go with her.
Kushi says that Anubhav has his international competition next month. Charudatt says that family's respect comes in front of any competition.
He asks Anubhav what matters to him the most, the competition or his wife. Anubhav chooses Gungun over his dream. But Gungun refuses to go with Anubhav and chooses Armaan over Anubhav shocking the family.
In the upcoming episode it will be seen that Chandru will say to Gungun that she's acting stubborn despite Anubhav being ready to sacrifice his dream for her.
Charudatt will ask Gungun to divorce Anubhav before going to America with Armaan. Gungun will say that she already prepared the divorce papers and signed it. She will ask Anubhav to submit the divorce papers in the court after signing it. She will leave with Armaan.
What will happen next? Is this the end of Anubhav and Gungun's relationship?
Stay tuned to this space for latest update of your favorite Hindi shows