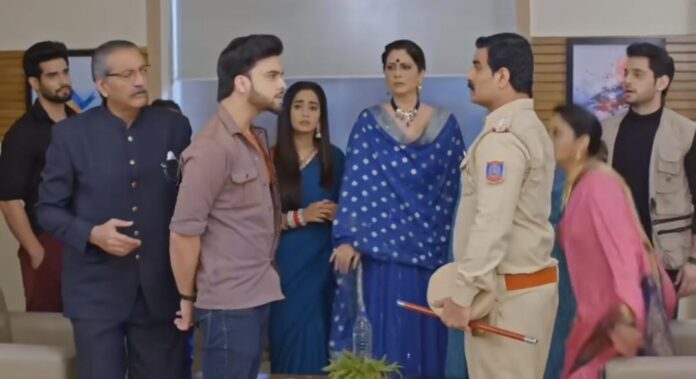 Kumkum Bhagya Spoilers, Upcoming Story, Latest Gossip , Future Story, Latest News and Upcoming Twist on SerialGossip.in

Zee TV's Popular show Kumkum Bhagya is attracting viewers with an interesting storyline. Currently, Mihika commits suicide.
As reported earlier, Mihika comes into the house and threatens to slit her wrist with a knife.
Mihika asks her family members to call Ranbir. Manpreet is about to call Ranbir but Akshay stops Manpreet. Akshay says to Manpreet that Mihika is just acting. Mihika slits her wrist and loses consciousness.
All the family members worry about Mihika.
Tandon's family brings Mihika to the hospital and asks the nurse to treat Mihika as she tried to commit suicide. The nurse says they need FIR for it. The nurse first admits Mihika into the ICU at the Tandon family's insistence.
Akshay and Abhay come to the police station to file a complaint about Mihika's suicide. Akshay later says to the inspector that Mihika was forced to commit suicide as she was mentally tortured by Ranbir.
In the upcoming episode, viewers are going to witness Ranbir says to Manpreet on the phone that there never was love between Mihika and him and says there was only an understanding between them. Manpreet says to Ranbir that Mihika tried to commit suicide.
At the hospital, Akshay says to Visakha that Ranbir is going to jail.
Ranbir asks the inspector why are they arresting him as he did nothing wrong? The inspector says it's a crime to encourage someone to commit suicide.
What will happen next?
Will Prachi prove Ranbir's innocence?
All these questions will be answered in the upcoming episodes.
To know what will happen next in your favorite show, keep checking this space for new and exclusive updates.