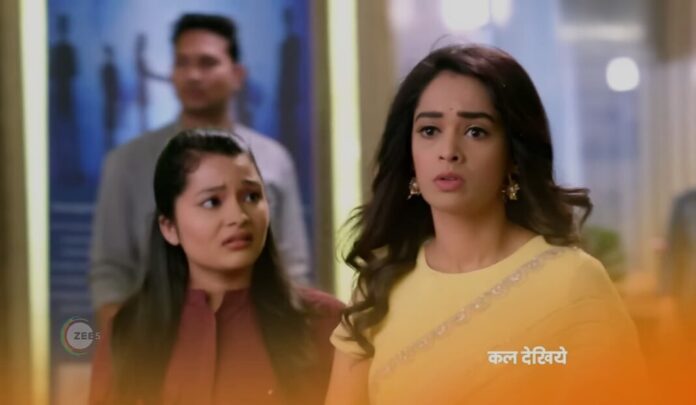 Kumkum Bhagya Spoilers, Upcoming Story, Latest Gossip , Future Story, Latest News and Upcoming Twist on SerialGossip.in
Zee TV Popular show Kumkum Bhagya is attracting viewers with an interesting storyline. currently, Gallohar challenges Prachi has glued the audience to the screens.
As reported earlier Gallohar taunts Prachi and says to the Chairman that if she really convinced the old lady for building construction then he will make her his company Chairman.
Prachi gives a befitting reply to Gallohar saying he will learn some manners if he convinces the old lady to vacate the house. Gallohar gets angry and argues with her. The chairman stops their argument and asks Gallohar to agree to Prachi's terms if not they can give return the money they took.
Khushi saves the woman's daughter from the fire who insulted her. Alia steals Ranbir's tender bid again. Ranbir gets to know it is Alia who is stealing his bidding contracts by backstabbing him when he hears Alia's man talking to her on the phone.
In the upcoming episode, viewers are going to witness Khushi put a rose in Ranbir's Lap and walks away. Ranbir looks for the little girl in the rearview mirror but he doesn't see her.
Khushi thinks if Ranbir smiled or not. On another side, Chairman and others ask Prachi to shift to the Delhi branch for promotion but Prachi doesn't like it and she recalls her past with Ranbir in the Delhi.
Will Prachi and Ranbir be able to meet their daughter?
All these questions will be answered in the upcoming episodes.
To know what will happen next in your favorite show, keep checking this space for new and exclusive updates.