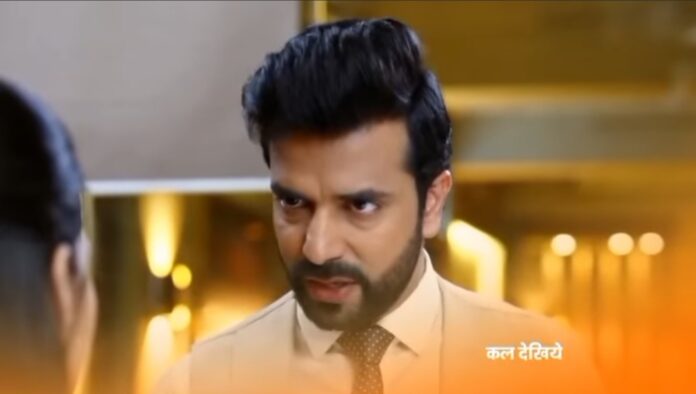 Kundali Bhagya Spoilers, Upcoming Story, Latest Gossip , Future Story, Latest News and Upcoming Twist on SerialGossip.in
Shraddha Arya and Shakti Arora starrer Kundali Bhagya is one of the top Zee TV show. It has been around for a long time now and it was an audience favorite at all times. Now, Arjun decides to separate Rishabh and Preeta so it will be interesting to watch that what going to happen in the future episodes.
Earlier it's seen that, Preeta took care of Rishabh. Arjun in his drunk state told Anjali that his love was not enough for Preeta that's why she loved Rishabh. He felt sleep. Next day, Preeta smiled recalling the moment she shared with Karan.
Rishabh told her that he likes it when she smiles recalling the moment she shared with Karan. She said that he must be feeling bad. He told her that he is just supporting her. Meanwhile, Anjali asked Arjun to not drink until she is in India.
Arjun told her that he will separate Rishabh and Preeta and put Rishabh in jail. Rishabh left for office without informing Preeta. Preeta called him and she scolded him. He assured her that he is fine now. Srishti told Preeta that Preeta and Rishabh are perfect couple.
She said that she is glad Preeta got a husband like Rishabh not Arjun. Preeta told her that no one deserves a husband like Arjun. Meanwhile, Snigdha's Dadi asked Arjun to take her to temple.
In the upcoming episode, Rishabh will say that it's a deal between him and Arjun and if Arjun is not there then no use of the meeting. Anjali will tell him that he is angry due to Preeta. He will warn her to not get personal. Other side, Arjun and Preeta will see each other. And the 'red chunni' will fall on them.
How Arjun and Preeta will react now? Will Arjun miss the meeting?
All these questions will be answered in the upcoming episodes.
To know what will happen next in your favorite show Kundali Bhagya, stay tuned to this space.