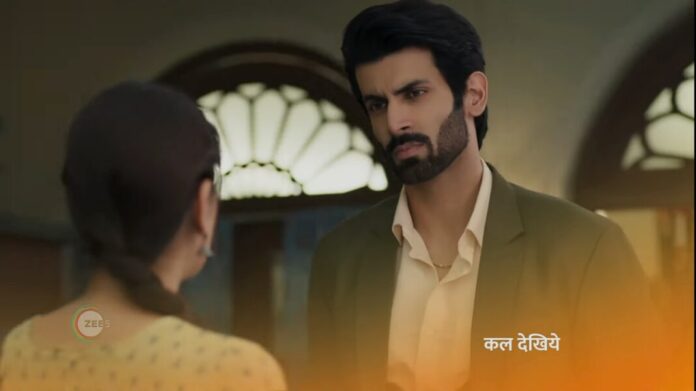 || Lag Ja Gale Spoilers, Upcoming Story, Latest Gossip , Future Story, Latest News and Upcoming Twist on SerialGossip.in
Zee TV's recently launched show Lag Ja Gale stars Namik Paul and Tanisha Mehta in lead roles. The show tells about the journey of a self made young Punjabi hotelier Shiv Dhooper and a hard-working Maharashtrian girl, Ishani Kulkarni. Currently the show is gearing up for more drama.
In the previous episode, Ishani signs the contract for the benefit of Jagdish. Yash misses to see Puja. Ishani is tongue-lashed by Sulochana. She attributes all of their misfortunes to Ishani. She combines the names of Ishani and Harmeet and calls her a black dot.
Jagdish attempts in vain to defend Ishani. He collapses to the floor and passes out. Bhupen suggests to Shiv that Ishani and Puja prepare the dish at their hotel in order to avoid damaging Shiv's kitchen. Shiv agrees with him. Doctor claims that Jagdish's elevated blood pressure caused him to pass out. He requests that Jagdish remain stress-free.
Puja and Ishani discover that the proprietor of their fixed shop has refused to give them rations until they settle past due bills. Ishani is perplexed as to why he is requesting bill clearance at the beginning of the month when she only clears her bills at the end of the month.
She calls him, but he maintains his position. It is revealed that Bhupen is solely responsible. Ishani goes to meet Shiv. She incorrectly judges Shiv based on a minor incident.
In the upcoming episode, Shiv is informed by Randeep that Ishani is not answering his phone calls. Shiv argues that working with unprofessional individuals is a con. Chef suggests preparing the dish in their hotel to avoid embarrassing situations.
Shiv agrees. Randeep responds negatively because he believes Ishani will not compromise her obligations and deliver the food on time. Shiv gets irked.
To know what happens next stay tuned to Lag Ja Gale on Zee TV/Zee 5 app and this space.