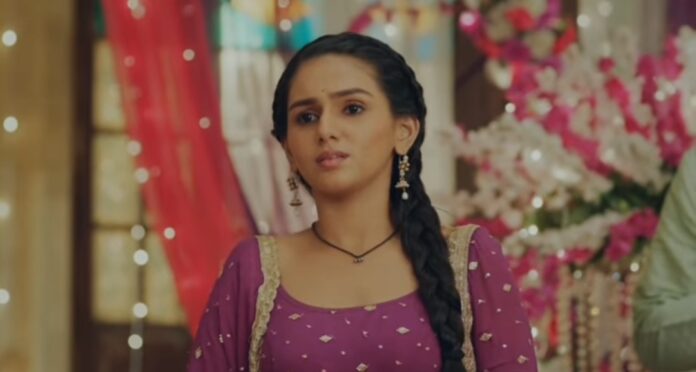 Na Umra Ki Seema Ho Spoilers, Upcoming Story, Latest Gossip , Future Story, Latest News and Upcoming Twist on SerialGossip.in
Na Umra ki Seema Ho is the newly launched show of Star Bharath. This show is about Vidhi, a young woman who falls in love with a middle-aged tycoon, Devratha! Now, the series focuses on Dev to confess his feelings to Vidhi
In today's episode we see Dev staring the shirt which gifted by Vidhi. He wears the shirt and buy a bouquet to gift Amba. Meanwhile, Chithra watching the news about Raichand family. Chithra asks Amba to eat something. Priya asks Sathyavathi to answer them.
Doesn't she watch the news about them? They are saying step mom Sathyavathi broke Dev Raichand engagement. Abhimanyu tells her that she would have some reason to stop this engagement. He asks her to say it out. He adds that she failed to think about Chithra and her family.
He doesn't know what she is going through now. Here Vickram says to Chithra that her family members ruined his family reputation. Hereafter he doesn't have any relationship with her family members. Meanwhile, Priya demands Sathyavathi to answer her.
Doesn't she take class to her about tradition and culture. But what she did today? Because of her their family name was ruined. She often asked her to think about others right? What she did today? She hurted everyone today by her act. Later, Dev confess his feelings to Vidhi. Vidhi on cloud nine after hear his confession.
In the upcoming episode viewers will see; Dev will shares with Vidhi that she is younger than him. This society won't accept them together. He will addd that he want to see her lead a happy life.
What will happen next? Will Vidhi find out the truth? When will Dev fall in love with Vidhi?
The upcoming episode will answer all our questions and stay in tune with our space for more updates.