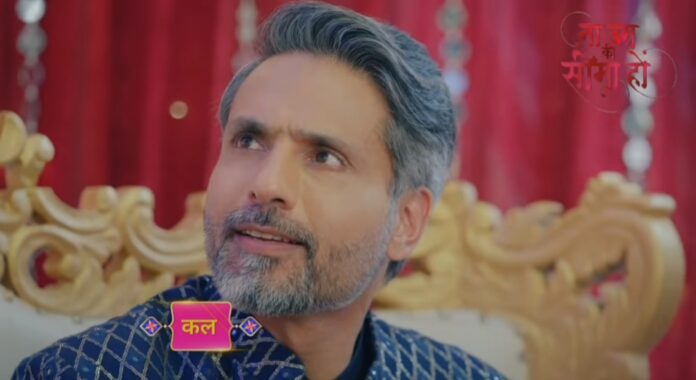 Na Umra Ki Seema Ho Spoilers, Upcoming Story, Latest Gossip , Future Story, Latest News and Upcoming Twist on SerialGossip.in
Na Umra ki Seema Ho is the newly launched show of Star Bharath. This show is about Vidhi, a young woman who falls in love with a middle-aged tycoon, Devratha! Now, the series focuses on Kanika to grow suspicious
In the previous episode we saw; Amba created a scene in Vidhi-Dev's Sangeeth function. Yogesh took Amba from there. Dev apologized to his guest behalf of Amba. He explained her situation with them. Yogesh tried to explain the situation with Amba.
Kanika disliked the way Yogesh helping Amba. She asked him to join with her but he denied. Kanika was disappointed with his attitude. Priya played a game with guest. She asked few questions to Vidhi.
She gave a fitting reply to her. Dev expressed his love for Vidhi. Dev asked Hariprasad to dance with Bimla. They danced together. Priya invited Dev to dance with Vidhi. Vidhi and Dev danced together on the stage.
In the upcoming episode viewers will see; Priya will check Dev's wedding attire. She will comment about the clothes brand. Dhamayanthi will join with her. Dev will give a fitting reply to them. Later, Dev to tie the knot with Vidhi.
What will happen next? Will Vidhi find the truth? When will Dev marry Vidhi?
The upcoming episode will answer all our questions and stay in tune with our space for more updates.