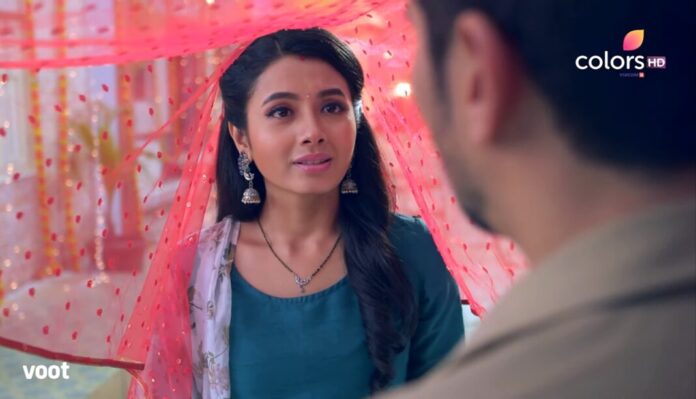 Nima Denzongpa Spoilers, Upcoming Story, Latest Gossip , Future Story, Latest News and Upcoming Twist on SerialGossip.in
Colors TVs Popular show Nima Denzongpa never fails to entertain it's audience with new twists and turns of the story. Currently serial focusing on Nima on cloud nine
In the previous episode we saw; Sujatha pretended like questioned Rishi about his T shirt. Rishi questioned them why would he reveal it to them?
Manav said to him that he caught a person whom sneaked into Nima's house. He was also wore the same one. He managed to lie with him through Sujatha's support.
Manav thought he misunderstood him and apologized to him. Later Nima returned to home along with Sunita. She worried for her health. Sujatha came there and lashes out at Nima for being her husband always. She asked her to find out her husband.
Sunita got disappointed when Nima hidden from her about the goon matter. Nima explained to her that she doesn't wanna trouble her more. Sunita demanded her to shift from here. Nima agreed to shift from there.
Sujatha's family got happy seeing Nima were vacating her house. Nima prayed god to help her. Manav came there and prayed along with her. Sunita changed her decision to move out disappointing Sujatha. Later Nima got ready for gangesh pooja.
In the upcoming episode viewers will see; Priest will ask Nima to do arathi. Manav will praise her voice and ask Nima to sing there. She will do arathi there.
Later Area people will conduct a small game there. Husband will be blind fold and make his wife wear the bangle. Sujatha will be stopped by others when she go behind Manav. Manav will wear bangle on Nima's hand.
What will happen next? Will Nima help Virat to get back his memories? When will Sujatha get caught?
Upcoming episode will answer to our all questions stay tune with our space for more updates.