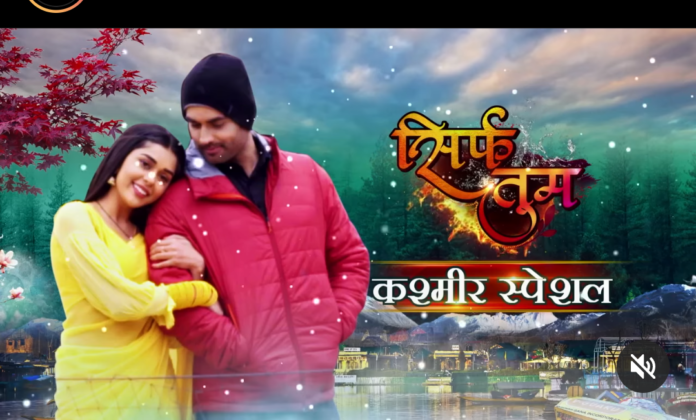 Sirf Tum 5th August 2022 Written Update on SerialGossip.in
The episode starts with Sudha crying that where did Ishan go? Rakesh says he scolded him for his own good but he had no idea Ishan will leave the house. Aditya informs the police about Ishan's full name. Suhani tells her family to not lose hope. Aditya asks Suhani to give the letter Ishan wrote. Suhani lies that she cant remember where did it go. Aditya says but she can't lose that letter as its a potential proof. They can get a clue to find Ishan.
Suhani tells him to ask people about Ishan. Aditya leaves and Rakesh asks Suhani how can she be so careless? Suhani reveals to everyone that she didn't show the real letter to Aditya as she didn't tell him about her past related to Ranveer yet. So she can't tell him about Ranveer. Suhani asks Sudha to write a duplicate note on behalf of Ishan which she can show to Aditya.
Suhani worries for Ishan that he must be very tensed now. Aditya reads the duplicate note and doesn't get any clue. He says noone is able to tell about Ishan. Suhani says but Ishan needs money for travelling and other expenses. She tells Sudha and Dadi to check if their jewels are missing? As Ishan might leave taking them. Sudha says her earrings are missing only. Dadi says now Ishan has become a thief too.
Suhani says Ishan only took earrings nothing else it means he only wants to take money which will be needed for travelling. Dadi says Ranveer will let them leave peacefully. Suhani learns about a local jewel store where Dadi and Sudha visited recently. She calls in that store and lies that she sent Ishan to sell some jewels. But she forgot to send some more jewels so when he will come to the store. The shopkeeper should stop him there. The seller agrees.
Aditya says this won't work but Suhani says she believes she will find Ishan. Suhani learns from the shopkeeper that Ishan left the store just now. She spots Ishan is leaving and she chases him. He gets caught by her. Aditya also comes there. Sudha prays to God for Ishan and thinks why he didn't share his issues with his family and left like that. Ishan tells Suhani that he won't stay with his family, he will leave again. Suhani says she didn't show his letter to family and kept the matter secret for him. He can't give up like this, he has to prove his worth to his family. Rakesh gives the good news to Sudha that Suhani found Ishan. He tells everyone to not let Ishan know that they are aware of his disappearance.
Suhani comes back home with Ishan and says she brought some food from the market. She serves it to Ishan. Rakesh also apologises to Ishan for hitting him. He says Ishan is an adult so he can do anything now. Aditya talks to Ishan and tries to cheer him up but Ishan goes to room. Suhani tells him to drink alcohol with family as everyone knows about it now. He hugs her and says sorry to her for troubling her. Suhani says he should share all his problems with her. She will always guide him better than Ranveer. Ishan says there's no comparison between her and Ranveer. She is the best sister in the world.
Episode ends
Click to read: