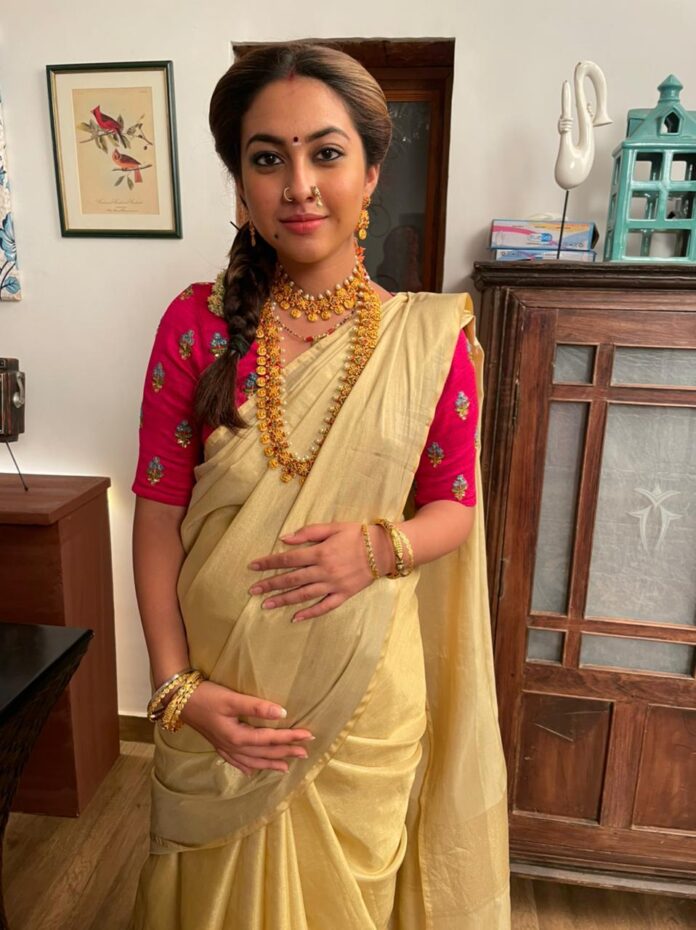 Tujhse Hai Raabta Upcoming Story, Spoilers, Latest Gossip, Future Story, Latest News and Upcoming Twist, on SerialGossip.in
Amir and Sonali Jaffar's "Tujhse Hai Raabta" brought in an interesting twist after Kalyani escaped. While Malhar and Anupriya were waiting for her to return, they met Vaijayanti, Kalyani's lookalike. They feel Kalyani is playing some new game with them, and that's why has disguised herself as a Tamilian.
All this happened a month after Kalyani went missing. Vaijayanti is a pregnant married woman who meets them with her Punjabi husband Param. The police officer, who is looking for Kalyani, however, believes that she is Kalyani and to get to know the truth, she arrests Param. Vaijayanti then gets a note saying that someone will attack Malhar at 8 p.m., but unfortunately she couldn't read it as it was in Hindi. However, at 8 p.m. someone did try to shoot Malhar, but was saved.
The police officer runs after the woman who saved Malhar, and even though she escaped successfully she cut her foot. Later, the police officer meets Malhar again and asks him about Kalyani. Just then Vaijayanti enters and asks her to release her husband. When the officer asked her about the red footprint, she said it was because she stepped on some kumkum. She still refuses to believe that it's not Kalyani.
What will she do next? What will Malhar do? And has Kalyani disguised as Vaijayanti? To know what happens next keep watching "Tujhse Hai Raabta".
Produced under Amir and Sonali's Full House Media Pvt Ltd., the show features Reem Shaikh, Sehban Azim, Poorva Gokhale, Rajat Dahiya, to name a few. It airs on Zee TV.