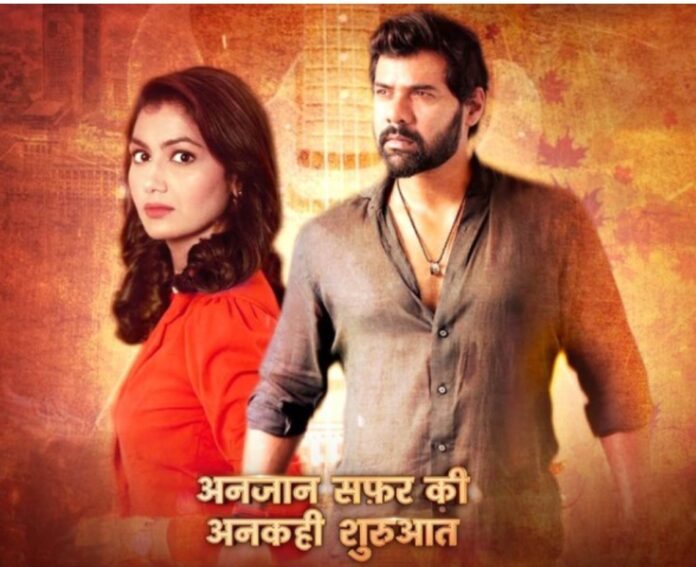 Kumkum Bhagya 1st December 2021 Written Update on SerialGossip.in
The Episode begins with Prachi turning to look at Sushma once before she leaves and leaves from there. Sid comes and asks for Prachi to which Sushma says that she knows no such Prachi. Ranbir remembers how Pallavi has asked to throw every pic of Prachi. He looks around the house. He remembers his moments with her. He remembers how she once wore a saree and looked soo gorgeous that he wanted to get Married with her all over again in front of everyone and how she told him that they will get Married in front of everyone then once they go to his Parents.
Prachi remembers how Sushma broke all their ties and calls Ranbir. She asks him not to get Married but he is not able to listen to her. She asks the driver to drive fast. Ranbir says that he has imagined that she has called him. Rhea happily comes to Ranvir and asks him to wear this Kurti and tells him that he should get up because tonight will be their Wedding Night. Ranbir says that she is coming to which Prachi comes there and she requests him to get Married to her and Prachi asks him to give her a chance because they Love each other and she has finally come to him and says that they will start their Life again. Rhea goes to call Pallavi. They both happily hug each other after an argument. They both Shed tears.
Pallavi asks Rhea what she is saying she says that they will become one for sure. She shouts at her that she has never seen someone like her ahd throws her out. Ranbir wakes up calling her name and sees Rhea notes and throws it away. He thibks that Sid would have told her about their Marriage. Sushma comes to Pragya and gets emotional. She apologises to her. She tells her that she failed and she was not able to stop Prachi. She tells her that she is Pregnant and has gone to Ranbir and asks how many times should she see her daughter's Life getting ruined and breaks into tears. Prachi runs shouting for taxi. He tells her that the roads are bad and she gets a Taxi.
She thanks the Driver. She keeps her hand on her stomach and says that she will go to her Husband. Rhea tells Sahana that everything was fine until she came into her Life and everyone used to Love her but then she ruined everything. She took back everything she snatched. She says that Ranbir is hers and she has changed her Bhagya. The Screen Freezes.