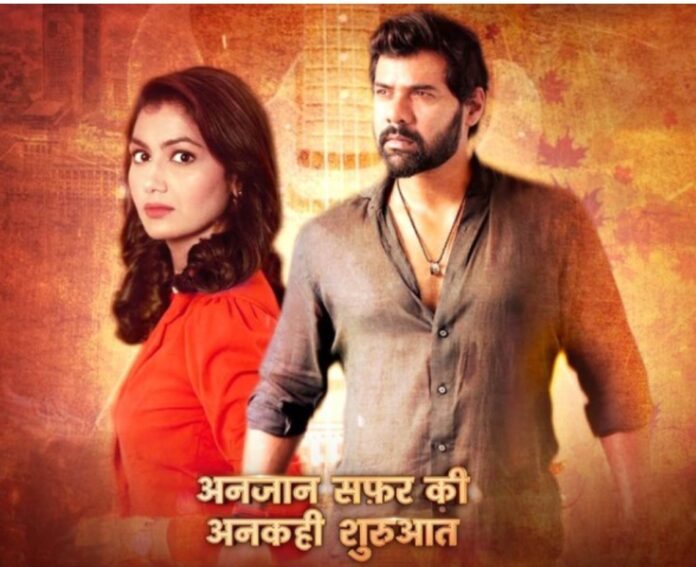 KumKum Bhagya 26th October 2021 Written Update on SerialGossip.in
The Episode begins with Abhi telling Tanu that only Pragya is his wife and only she has the right on him. Tanu asks him whether he don't love her. He tells her that he never told her that he loves her. He says that she was not with him because of her love for him or because she loves him. He says that she was with him because she had no where to go. He says that there must a lot have happened between him and her. He says that he may have many questions and complaints against her but he will definitely clear it out with her. He says that only Pragya is his wife. Sony comes there and says that the Police is here. Police says to them that Abhi is under arrest.
Abhi gets shocked. Aliya asks him why her brother is arrested. The Police says that her brother has killed six people and he is arrested for the same. Abhi says that he haven't done anything like that. The police says that he has given an idea about the renovation of the building due to which six people has died. The Police says that Abhi has given them the idea to break the wall even when the contractor said that it is harmful for the residents staying out there. Pragya says that it is her property and he should talk with her. The police says that the person who gave plan is Abhi. Pragya says that Abhi will never do something like that.
Pragya calls the contractor who says the words against Abhi proving him as the wrong. The Police arrests Abhi. Abhi says he haven't done anything like that. Pragya asks Tanu and Aliya who has done this. She says that Abhi himself has doubt against Aliya. She says that Aliya has met him at his house. Aliya ssys that she hadn't met him in the office. Pragya says that she has said house but she herself confessed. She says that only she knew about Abhi going for the renovation. She says that Gaurav is taking revenge from him for her. She says that they have done a mistake and says that she is vowing that she will throw them both out of his Life.
Gaurav calls Pragya and teases her. Pragya cuts the call. She calls the Lawyers and asks them for the bail. Pragya meets Abhi and asks him to come out of the jail soon and he looks more good in the room. A constable comes to her and tells her that her Lawyer is here.
Gaurav opens the door to see Aliya. She shouts at him for trapping her brother. Gaurav says that he will himself bring him out. He says that he wants no money but business from her. Aliya asks him why will she give him business. He says that he has proof which can prove Abhi's innocence. Aliya and Tanu looks at him. The Screen Freezes.
Click to read