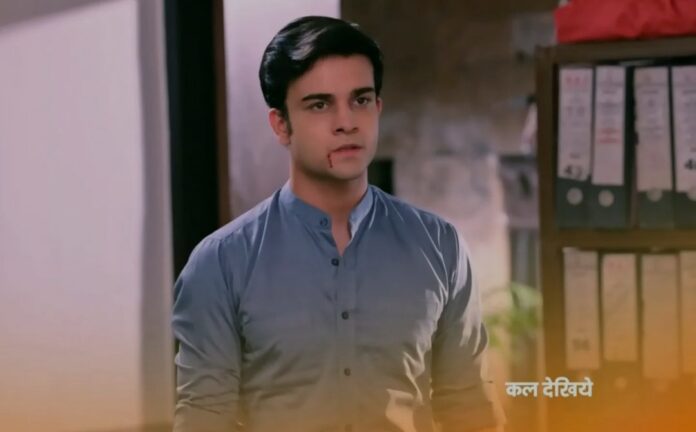 Kumkum Bhagya Spoilers, Upcoming Story, Latest Gossip , Future Story, Latest News and Upcoming Twist on SerialGossip.in

Zee TV Popular show Kumkum Bhagya is attracting viewers with an interesting storyline. currently, Khushi testifying against Balbir has glued the audience to the screens.
As reported earlier, Laali comes to Khushi and scolds Khushi for bringing Ranbir into the house.
Laali asks Khushi to come into the police station and tell the police that Balbir didn't do anything and Ranbir hit her and Balbir was defending her from Ranbir. Khushi says to Laali she will not lie to the police.
Laali threatens Khushi that if she doesn't tell the police as she told her then she will leave Khushi. Khushi gives in to Laali's threats and agrees to lie to the police.
Inside the station, Balbir asks the Inspector to arrest Ranbir who had beaten his daughter. Khushi says Ranbir didn't beat me and Balbir is the one who beat me and my mom. Balbir gets angry and tries to threaten Khushi.
Ranbir comes in front of Khushi and argues with Balbir. Inspector stops the issue and asks Constable to put them in lock up again.
Laali brings Khushi out. She scolds Khushi for not supporting her. Khushi begs Laali to take her but Laali refuses and throws her. Laali receives a call and she goes aside to answer.
Prachi comes there. She sees Khushi in tears. She comforts Khushi. They go to Inspector.
Prachi tells Inspector that she wants to meet Ranbir. Inspector asks what's her relationship with Ranbir. Prachi says she comes with Khushi.
She requests him to allow her to meet Ranbir what actually happened as Khushi is stressed. Inspector asks Yadav to make Ranbir meet Prachi in a meeting room. Constable brings Ranbir to the meeting room. Ranbir sees Prachi and asks what she's doing here.
Prachi says she came here to see what he did again. She asks when he will end the fights. Ranbir asks her to stop blaming him without knowing anything and tells her how Balbir beat Khushi that's why I had a fight with Balbir and I can do anything for Khushi.
In the upcoming episode, viewers are going to witness In the jail, Ranbir says to himself it is good that Prachi went, what does she think of herself, I don't need her help. Inspector asks Prachi if Ranbir's wife can come here as a guarantor.
Prachi says she doesn't need to come, as his wife is here, and says I guarantee about Ranbir, as I am his wife Prachi Ranbir Kohli. Khushi hears it in shock.
Will Prachi be able to prove Ranbir's innocence? Will Khushi unite Ranbir and Prachi?
All these questions will be answered in the upcoming episodes.
To know what will happen next in your favorite show, keep checking this space for new and exclusive updates.