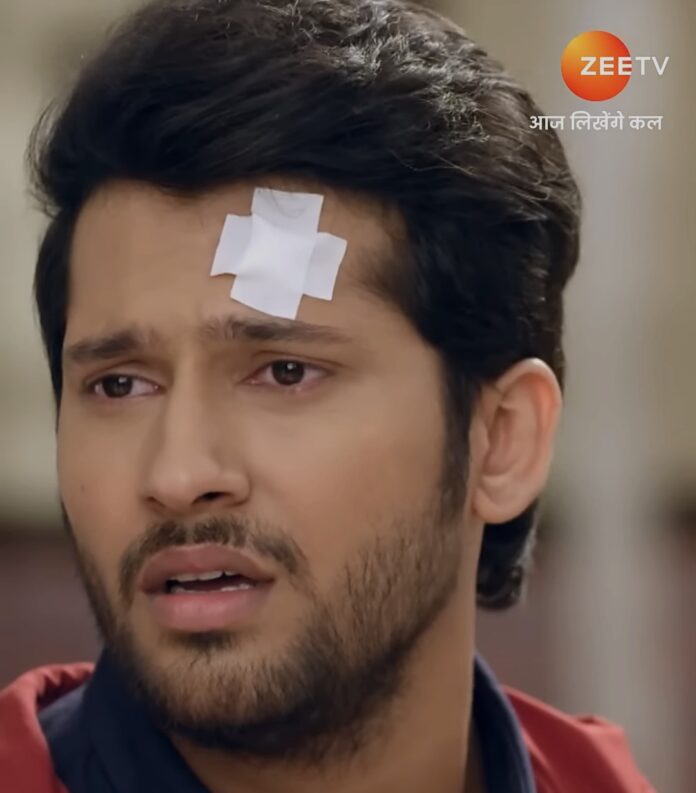 Maitree Spoilers, Upcoming Story, Latest Gossip , Future Story, Latest News and Upcoming Twist on SerialGossip.in
Zee TV new show Maitree serial is witnessing some major turning points where Dinesh's revelation shocks Maitree.
As reported earlier, Dinesh asks Sachin if he finds out whether the footage is real or fake. Sachin says it's real and the person in the video is Saransh.
Dinesh says post mortem report is also correct, Maitree doesn't know that her near ones betrayed her hiding the truth and currently Nandini is returning home so Maitree won't come here but I won't let Maitree stay there once Saransh's 13th-day ritual is done.
Nandini returns home. Ashish tells Maitree that he will prove Saransh's innocence. The next day At Ashish's place, homam happens for the 13th-day ritual of Saransh and everyone gathers there. Dinesh comes there in anger. Sadhna advises him not to create any scene until they talk to Maitree alone.
Dinesh and Sadhna go to Maitree's room and reveals Saransh is a drug addict with proof. Dinesh tells her that Ashish hiden Saransh's reality from them. Maitree feels dizzy. Sadhna shouts her name in hurry. Ashish hears the voice and goes to check.
In the upcoming episode, viewers are going to witness Vasundhara will come to come to Tiwari family and says that she came here to take Nandini and her son away from here.
Vasundhara blames Ashish for destroying Maitree's life as he married Maitree to a drug addict Saransh. Sona takes a fire torch and says she is going to burn Vasundhara. The police arrest Sona and take her to the police station.
How Ashish will handle Maitree? Will Ashish believe Saransh's drug addict?
All these questions will be answered in the upcoming episodes.
To know what will happen next in your favorite show, keep checking this space for new and exclusive updates.