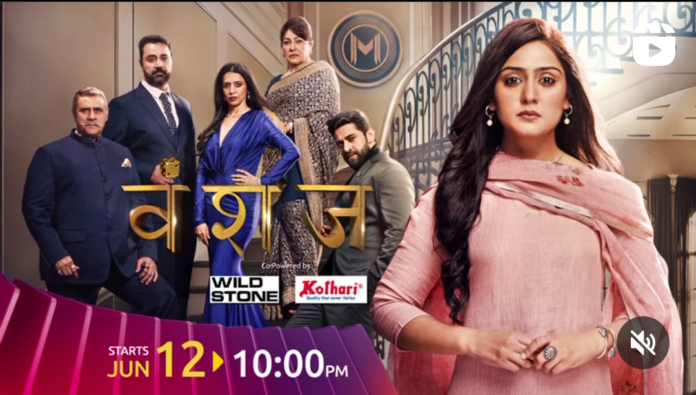 Vanshaj 19th September 2023 Written Update on SerialGossip.in
The episode starts with Neil giving Vidhur's card to Yuvika to help her access the storage room. As she uses the card, Neil drags her before the security could see her. They both enter the storage room. They find so many hard drives in the hospital hard drive locker. Yuvika says the date of her father's demise and Neil picks the hard drive. They hide before security could see them. Yuvika says that they could see the footage in surveillance room. Bhoomi sees a smiling Yuvika's picture and Arjun asks her to let go off the past. He says that she doesn't have to do anything hiding anymore. He says their father's blessings are with Yuvika and consoles Bhoomi.
DJ wonders where's Yuvika and learns from the cleaning person that only securities here. He's sure that they are in surveillance room and rushes there. Yuvika gets emotional seeing her final talk with her father. Neil suggests to stop it but Yuvika asks him to continue. They find the fake nurse Rhea and both Yuvika and Neil gets shocked seeing something in the video. DJ is about to leave not finding anyone in the surveillance room but gets alerted hearing Neil's phone ring. Both Neil and Yuvika hide seeing him while Yuvika is traumatized. DJ leaves not able to find them. Neil takes her to car and asks her to handle herself.
They both come home while Isha takes them somewhere. DJ learns about Nagars partying and calls them weird. They play dumb charades while Yuvika is still lost. They asks her to pick a card and as she picks it she recalls what she saw in the video. It shows the video of the nurse killing her father. She sees the song as her father's favourite song and cries over it. Others think that she's remembering her father.
Precap: Yuvika tells Neil that God guided her to something which turned out to be a big truth. She tells that her father didn't die but was murdered. Neil says that the girl is just a weapon but someone else did the murder. Yuvika shows the fake Rhea photo to a girl who says that she knew the girl in the photo. Vidhur learns that Yuvika got to know about the girl Rhea and Vidhur says he knew what to do.