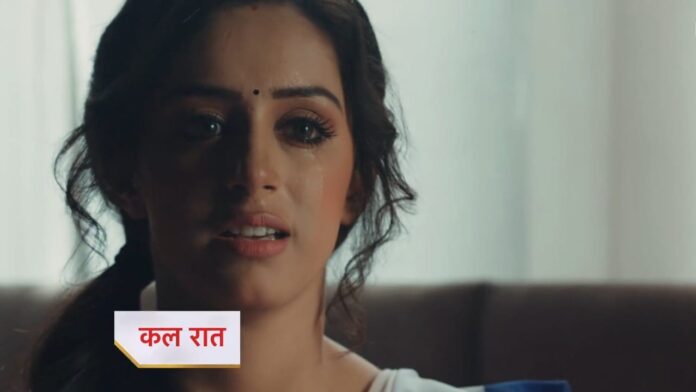 Yeh Hai Chahatein Spoilers, Upcoming Story, Latest Gossip , Future Story, Latest News and Upcoming Twist on SerialGossip.in
Star Plus show Yeh Hai Chahatein is always on top because of the interesting storyline. The twists and turns of the show have glued us to the screens. Now, Preesha could not inform Rudraksh that she is pregnant and she is planning to expose Armaan so it will be intriguing to watch that what going to happen in the future episodes.
In the current track, Armaan tells Preesha that her baby don't deserve to be born in jail. Preesha tells him that Rudraksh have evidence to prove her innocence. He asks her that does she really think that Sunil will be a help for her case in any way. On the other hand, Digvijay and Anvi learns about Preesha's death. Anvi informs Saaransh about it. Rudraksh tells everything to Sharda which shatters the latter. Preesha asks Armaan that how he knows about Sunil. He replies her that he was also trying to find Sania's murderer.
She decides to reveal about her pregnancy to Rudraksh and escapes from there. Police inspector tells Rudraksh that those CCTV footage won't prove that Sunil is Sania's murderer. Preesha overhears that and returns to Armaan and tells him that she can't go to Rudraksh so they should leave the country.
In the upcoming episode, Armaan will tell Preesha that Preesha Rudraksh Khurana is no more for this world now. In the jail Mishka will learn that Sania is alive but Sunil and his girlfriend end up in trouble because of Sania. Preesha will think that she won Armaan's trust and now she need to find the murderer of Sania.
Where is Sania? Where is Sunil? What will be Preesha's next move?
All these questions will be answered in the upcoming episodes.
To know what will happen next in your favorite show Yeh Hai Chahatein, stay tuned to this space.