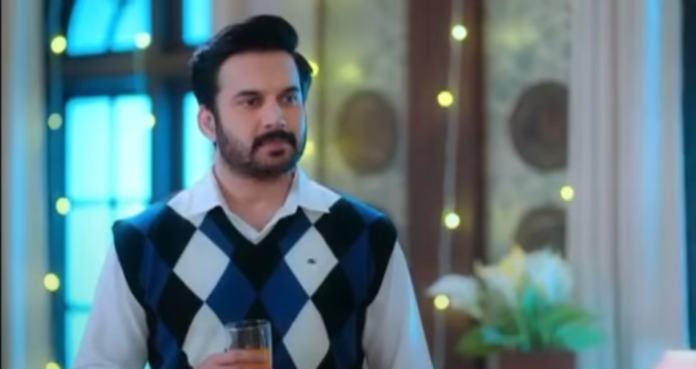 || Swaran Ghar Spoilers, Upcoming Story, Latest Gossip , Future Story, Latest News and Upcoming Twist on SerialGossip.in
Swaran Ghar depicts the emotional turmoils and rollercoaster journey of an aged widow mother Swaran on ColorsTV and voot app and currently we are seeing that Swaran fights for her right at Mrs. Gupta's party and receives her payment. Arjun goes behind Swaran.
In the previous episode, Rajeshwari, Arjun's sister arrived at Mrs. Gupta's party and instructed Mrs. Gupta to kick out Swaran immediately.
Mrs. Gupta ordered Swaran to leave. Swaran asked for her payment. Mrs. Gupta said that Swaran broke her expensive German set and troubled her guests, she won't get any payment. She also threatened Swaran that she would call the police.
Swaran locked the main door and asked her to call police as she won't leave without taking her right. She said that the German set was broken by Mrs. Gupta's son and not her, CCTV footage would prove that. She also said that if police come to investigate they won't find any stone in the chilly paneer.
Rajeshwari offered Swaran money and asked her to leave. Swaran said that she would take her payment from Mrs. Gupta only. Mrs. Gupta made the payment. Swaran left the house. She felt proud of herself. Arjun came there to pick Rajeshwari. He learned from her that Swaran came there. He ran outside to meet Swaran.
In the upcoming episode, Ajit tells Bebe, "Bedi Sahab appointed me as guardian; how can I let Swaran work at someone else's house?" Swaran tells Ajit, "You are not my decision maker; I don't need to ask you for everything."
Will Arjun meet Swaran? Will Swaran and Ajit's friendship break?
Will RJ Tanha promote Swaran Nikhar? Will Swaran take babysitter's job next?
To know stay tuned to Swaran Ghar on ColorsTV/Voot app and this space.