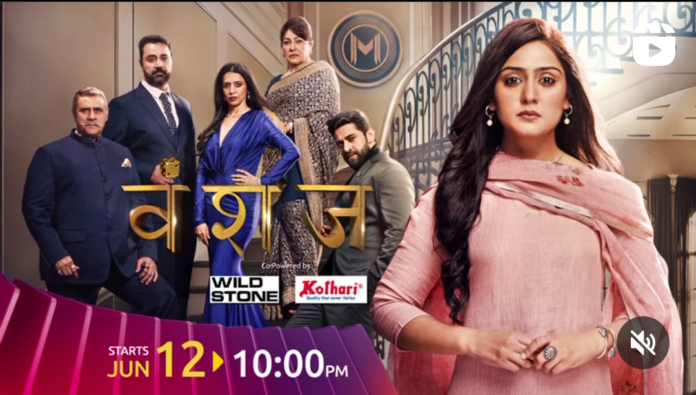 Vanshaj 18th September 2023 Written Update on SerialGossip.in
The episode starts with Yuvika checking the CCTV footage but finds it tampered. Yuvika is sure that she's not the same nurse whom she saw at her father's ward. Yuvika prays Krishna ji to find the truth. Yuvika dreams of all the recent happenings. Yuvika dreams of her father who says that the secret is hidden behind the door. Yuvika says she can't understand. Prem says that he's trapped inside the secret and asks her to save him. Yuvika promises to find the truth at any cost. She wakes up startled. Isha asks if she's fine and Yuvika says yes. She adds that she had a bad dream and goes down for a walk.
Yuvika spots Neil in garden and taunts him for keeping his puppy awake along with him too. She asks if something happened. Neil recalls his promise and lies that he didn't get sleep. Neil tells that he couldn't find anything regarding the vehicle and called her to inform about the same. However he says that Isha told that she's asleep. He asks why did she wake up if she was asleep. Yuvika tells about her dream and gets emotional. Neil holds her hand and assure her that she would find it. Yuvika tells about Nurse Rhea fiasco and her trying to check the CCTV footage. However she tells that the footage is damaged. Neil wipes her tears and assures her that he would find the truth for her. Yuvika gets reassured. Neil sneaks into his father's room to get his father's access card. He apologises to his sleeping father that he promised him to not get involved with Yuvika but he is now helping her.
Bhoomi makes planning for the party when Arjun wishes to invite Simone too. DJ gets angry hearing it. Yuvika meets with Neil who tells about the secret harddisk where all the footages of Mahajan empire gets saved. He says that it's in Mahajan office. Bhoomi and Isha tease Arjun with Simone. As they leave Dj warns Arjun to stay away from Simone. Arjun asks his relationship with Simone but DJ has no answer. He's venting out his anger on punching bag while Gargi asks him to calm down. From Yuvika's tracker he learns that she has gone to Mahajan office. Gargi finds something fishy as it's holiday that day. DJ promises to stop her from what she's doing.
Precap: Neil and Yuvika see the real footage from Prem's death day. They both gets shocked seeing something in the video. DJ comes there