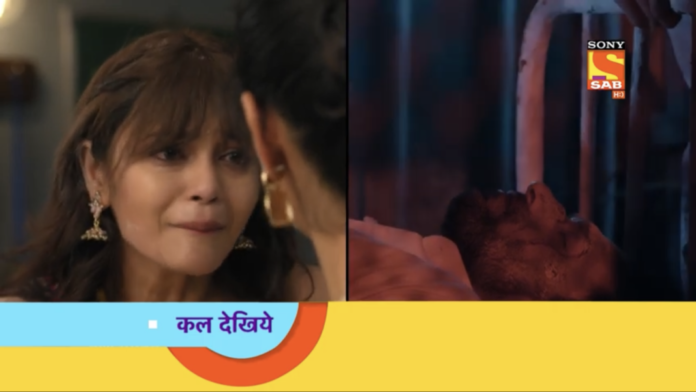 Ziddi Dil Maane Na 21st March 2022 Written Update on SerialGossip.in
The episode starts with Monami bringing Sanjana and Faizi to a storage room. She asks Faizi to open a box and he breaks open the lock. They find Karan and Param's stuffs in it. Monami takes their picture and says it has memories of Param with Karan and there is a high chance for Karan to keep the important stuff there. They find a diary with Sanjana and Faizi's code. She understands that this is the pen drive and pass code. She plans to replace the original pen drive with a fake one with the same pass code to fool Bhalli. Once the mission is completed he will definitely contact Dhanu which will lead them to Karan.
Sanjana praises her plan as Karan would also learn that they are searching for him. She praises Monami and feels proud of her. Pilli gives tea to Karan and Karan sees another glass. He asks for whom it is and Pilli says there's someone apart from him. He doesn't answer further and leaves to give tea for the person. Karan sees his shadow but couldn't identify who it is. Sanjana, Faizi and Monami gets their work done and waits for Bhallito fall in their trap. Monami brings Bhalli's to the place where the diary is kept and says she did get part. Bhalli says he too remember answer for her question and answers correctly. She proposes her with the ring and Monami gets emotional. She runs away before he could hug her and he thinks she is shy. Sanjana and Faizi sees it all and Sanjana goes after Monami to console him. Monami cries worrying about Karan and Sanjana comes to her.
Bhalli breaks the lock and Faizi thinks that Monami's plan is working. Bhalli gets hold of the diary and falls in Monami's trap. Bhallu gets happy and leaves the place. Faizi gets Bhalli's call to bring the pen drive. Bhalli calls Chaddi and asks him to ready the money as pen drive is in their hands now. Sanjana says that pen drive is stuck in laptop and if they remove it then it would get corrupted. Bhalli leaves with the laptop. He calls Chaddi and shares the news. He just wants to have Monami and his life is settled.
Sanjana, Monami and Faizi waits for the right time to rescue Karan. Karan drinks water and sees glimpse of the other person held. He thinks he's also a commando and wants to escape with him. Sanjana is keeping a watch on Bhalli when Sid comes there. She misses him and Monami informs it to her. Faizi tracks him using CCTV footage while Monami and Sanjana search him. Sid follows them suspicious. Bhalli calls Charu and informs her about finding the pendrive and pass code. He demands that he will leave only with Monami and wants 6 crore and not 3. Charu gets angry. Monami comes to Bhalli.
Precap : Bala will get hold of Karan's phone to track Bhalli. Monami will track him while Charu will text Bhalli to come and get his demanded money. Monami will be excited to meet Karan again.
Click to read